ROSTER UPDATES KEEP THIS GAME FRESH THIS HOLIDAY!
Are you ready to BRAWL WITHOUT LIMITS? The world of WWE is your battleground with WWE 2K Battlegrounds, the over-the-top, in-your-face, arcade action-style brawler where your favorite WWE Superstars and Legends battle it out in a number of outlandish interactive environments. Brawl with or against friends in local and online match types, or throw down in Campaign mode with an arsenal of exaggerated maneuvers, special abilities and devastating power-ups to unlock or defeat your favorite WWE Superstars and Legends from the extensive 140 character roster.
During their most recent roster update, 2K announced that infamous WWE authority figure and occasional in-ring competitor Mr. McMahon would step into the WWE® 2K Battlegrounds ring alongside several additional WWE Superstars, Legends and Hall of Famers, including Paige, Mustafa Ali, Lana, Ricky "The Dragon" Steamboat, Doink the Clown, Mr. Perfect, The British Bulldog, Big Boss Man and more. The roster update included 24 new WWE Superstars, as well as two new arenas and 19 new customization items, making it the biggest yet! That makes for a total of five huge content expansions since the game's launch.
Featuring fast-paced action and an assortment of power-ups, special moves, unconventional melee items and interactive environments, WWE 2K Battlegrounds offers a unique arcade style and aesthetic for casual and hardcore WWE games fans alike.
FOR EVEN MORE GREAT GAMES YOU CAN GIFT THIS HOLIDAY, BE SURE TO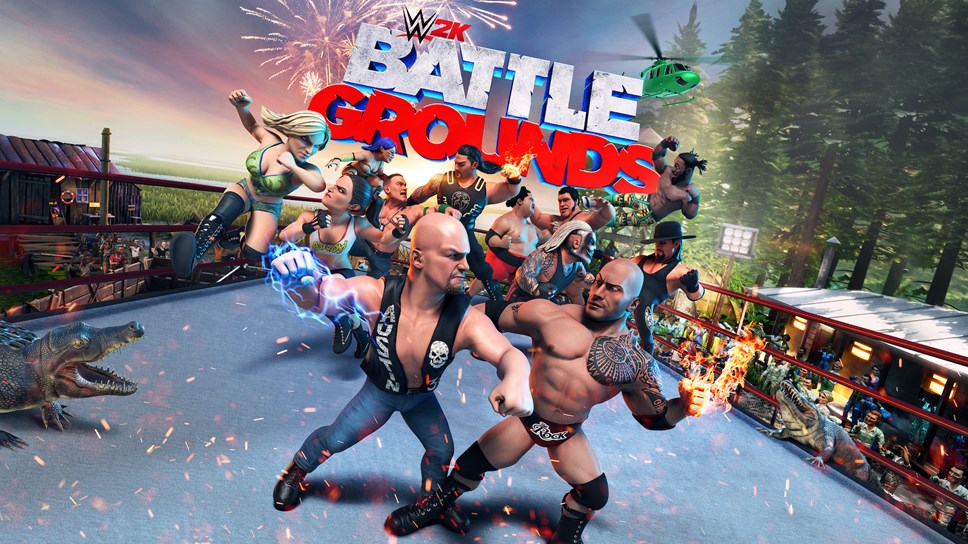 ❄❄❄ MORE FROM THIS YEAR'S SHOPPING GUIDE! ❄❄❄
Click here for the best 2021 has to offer in gaming, gear, toys and tech...