Wherever I go...he goes.
Soup's on! The Child sips from a tasty bowl of soup in this all-new Milestones statue based on one of the stars of The Mandalorian™!
Measuring approximately 8 inches tall, this half-scale statue is taken right from the episode where Din Djarin™ meets Cara Dune™, and the Child looks on as the two brawl it out.
Limited to only 5,000 pieces, this statue comes packaged in a full-color box with a certificate of authenticity.
FOR EVEN MORE GREAT CHRISTMAS GIFT IDEAS THIS HOLIDAY, BE SURE TO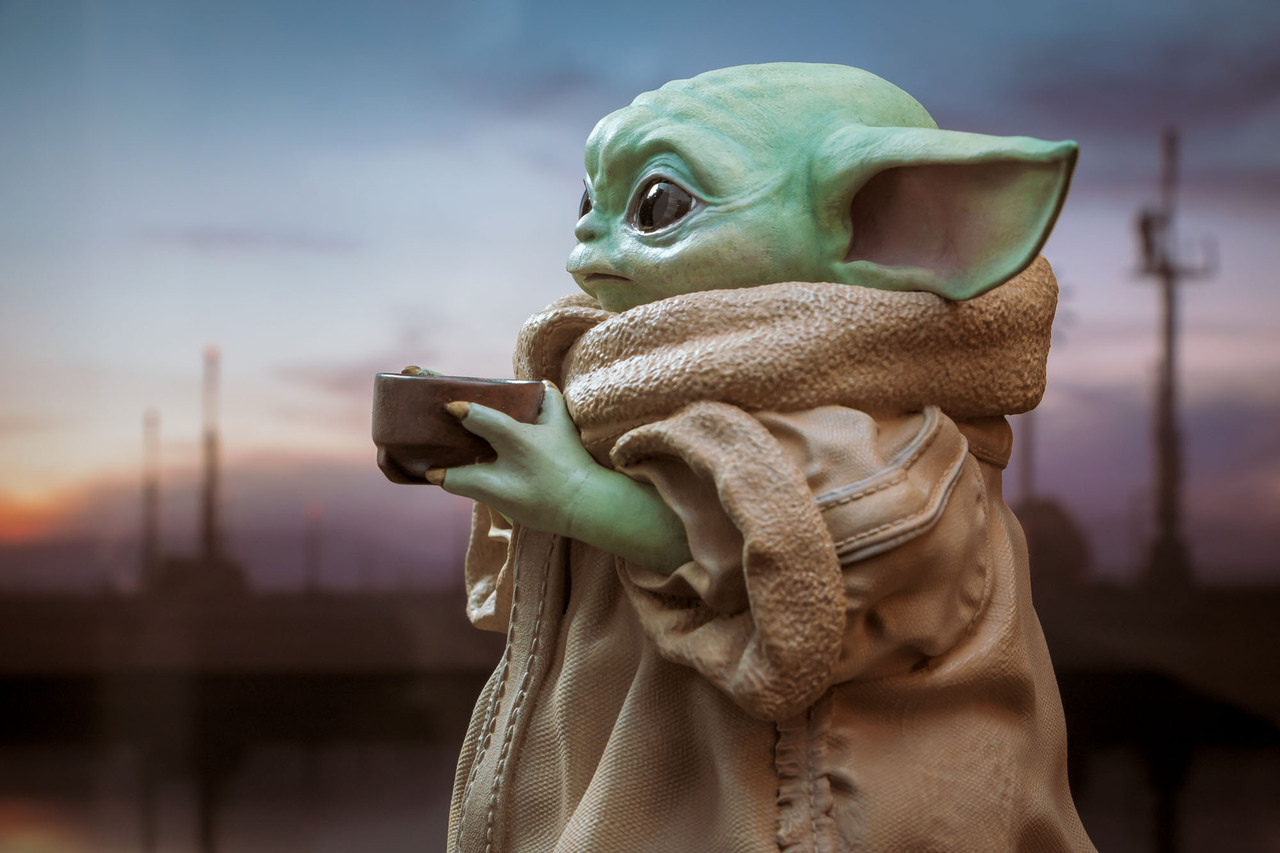 About Star Wars: The Mandalorian (a Disney+ Series):
After the stories of Jango and Boba Fett, another warrior emerges in the Star Wars universe. "The Mandalorian" is set after the fall of the Empire and before the emergence of the First Order. We follow the travails of a lone gunfighter in the outer reaches of the galaxy, far from the authority of the New Republic.
In season two, The Mandalorian and the Child continue their journey, facing enemies and rallying allies as they make their way through a dangerous galaxy in the tumultuous era after the collapse of the Galactic Empire.
Starring Pedro Pascal Guest Stars Gina Carano Carl Weathers Giancarlo Esposito Showrunner Jon Favreau Executive Producer Jon Favreau Dave Filoni Kathleen Kennedy Colin Wilson Co-Executive Producer Karen Gilchrist Carrie Beck Directed By Jon Favreau Dave Filoni Bryce Dallas Howard Rick Famuyiwa Carl Weathers Peyton Reed Robert Rodriguez Written By Jon Favreau Dave Filoni Rick Famuyiwa
❄❄❄ MORE FROM THIS YEAR'S SHOPPING GUIDE! ❄❄❄
Click here for the best 2021 has to offer in gaming, gear, toys and tech...