Enter an extraordinary world filled with magic and wonder, where every holiday has its own special land.
It's Jack vs. Oogie Boogie for the fate of Santa Claus! The final showdown of Tim Burton's The Nightmare Before Christmas has been captured in action-figure form, as Jack Skellington takes on that bright green bag of bugs Oogie while Zero and Santa look on. Plus, the packaging features a working black light, so you can turn it on and watch them glow!
Figures designed by Eamon O'Donoghue, sculpted by Cortes Studios. Limited to 3,000 pieces. A Diamond Select Toys release!
FOR EVEN MORE GREAT CHRISTMAS GIFT IDEAS THIS HOLIDAY, BE SURE TO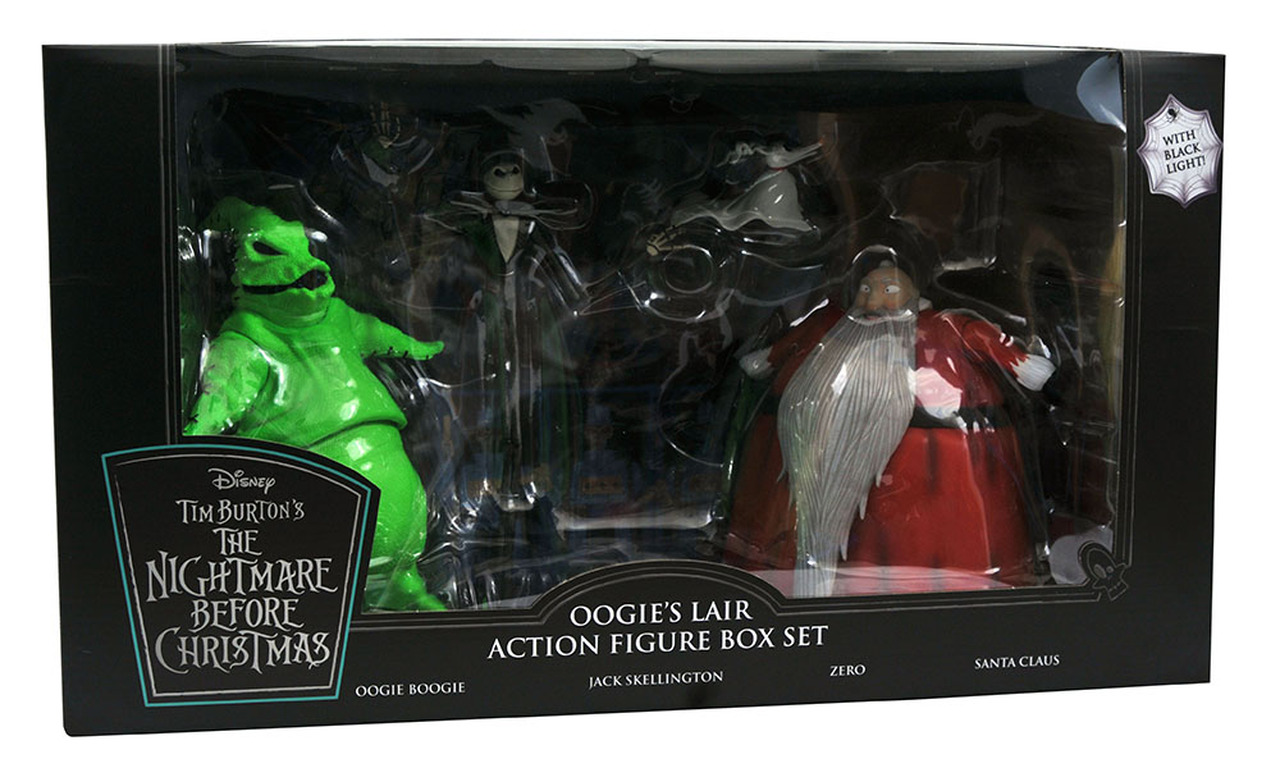 About Tim Burton's The Nightmare Before Christmas:
Bored with the same old scare-and-scream routine, Pumpkin King Jack Skellington longs to spread the joy of Christmas. But his merry mission puts Santa in jeopardy and creates a nightmare for good little boys and girls everywhere.
This is the heartfelt tale of Jack Skellington, the Pumpkin King of Halloween Town and all things that go bump in the night. Bored with the same old tricks and treats, he yearns for something more, and soon stumbles upon the glorious magic of Christmas Town. When Jack decides to bring this joyful holiday back to Halloween Town, his dream to fill Santa's shoes unravels, and it's up to Sally, the rag doll who loves him, to stitch things together again.
❄❄❄ MORE FROM THIS YEAR'S SHOPPING GUIDE! ❄❄❄
Click here for the best 2021 has to offer in gaming, gear, toys and tech...