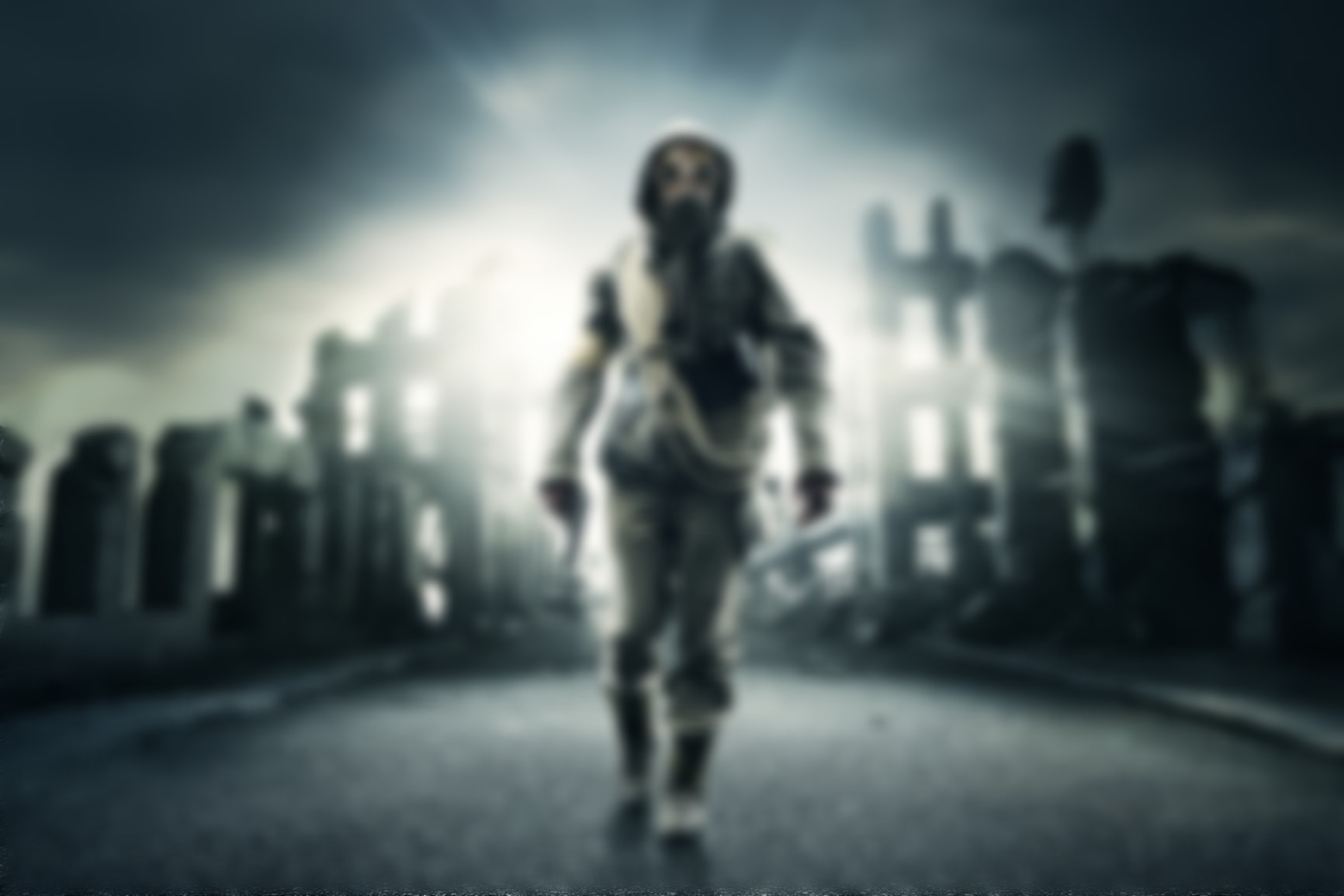 TRAILERS
What Geeks Are Watching
LATEST ON SCI-FI 3D
All Things Geek
April 21, 2023

Sci-Fi 3D Team
An expansive soundstage for games, music and more! Turtle Beach isn't just a name in the gaming marketplace, it's THE top of the mountain. So when they asked us to put their new Stealth Pro gaming headset through the ringer, we gladly obliged. What we found was an amazing set of new features, and a…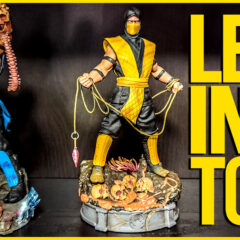 March 29, 2023

Sci-Fi 3D Team
Ending the con with a FLAWLESS VICTORY… The Lexington Comic & Toy Con thundered into the Central Bank Center in downtown Lexington on March 23rd. Bringing with it a host of amazing celebrity guests (from Film, TV and comics), amazing cosplayers, as well as offering up just about any toy or collectible your nerdy heart…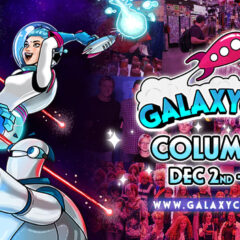 November 30, 2022

Jason Messer | Editor-in-Chief
Boldy going where everyone can go…this weekend! GalaxyCon Columbus is More Than a Comic-Con! It's a 3-Day FESTIVAL OF FANDOM with celebrities, artists, writers, voice actors, cosplayers, entertainers, creators, wrestlers, fan groups, panelists, and PEOPLE LIKE YOU! Join fans from across the galaxy and celebrate Comic Books, Pop Culture, Sci-Fi, Fantasy, Anime, Gaming, Cosplay, and…
November 29, 2022
SCI-FI 3D CHRISTMAS GUIDE
Sleigh bells ring, are you listening? Good, so while we have your attention…it's the 2022 Christmas Shopping guide presented by Sci-Fi 3D! This is one of our absolute favorite times of year. Singing carols and sharing eggnog with friends and family simply warms our heart. On the other hand, it ain't got nothin' on the…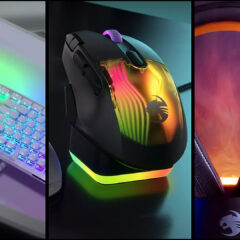 November 21, 2022

Sci-Fi 3D Team
This is THE definitive (and may we add gorgeous) setup any live streamer, Youtuber, or Twitch champion needs for their desktop. While no amount of advanced DPI settings or ergonomics is going to beat good ole' fashion practice, having a setup at your command like this certainly isn't going to hurt any! In fact, it's…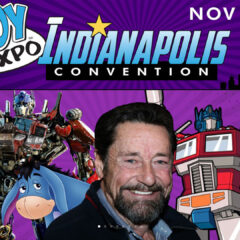 November 10, 2022

Jason Messer | Editor-in-Chief
A blast from our Saturday morning past is about to "transform" the Indiana State Fairgrounds It's always fun when a convention brings together the iconic voice and screen actors that shaped our youth and provided us with hours of entertainment. But rarely does it hit us in the nostalgic feels as hard as the upcoming…
October 18, 2022

Jason Messer | Editor-in-Chief
Prepare yourself for one of the biggest gatherings of horror icons since…well…perhaps ever?! ScareFest celebrates its 14th year, with a jam packed line-up of celebrities. Attending the event will be guests from every genre of film, including comedy, sci-fi (near and dear to our hearts), and of course an abundance of horror legends! And while…
September 19, 2022

Jason Messer | Editor-in-Chief
The Cincinnati Comic Expo is back…and they're bringing the legends of geekdom with them! It's not often that such an amazing con sets up shop right in your back yard, but the Cincinnati Comic Expo has been inviting us to cover their event for years now. Every September, things have only gotten bigger and better….
September 10, 2022

Sci-Fi 3D Team
Evil Dead is a film so iconic, it's spawned a franchise that has last over 40 years. Spawning multiple sequels, a recent TV series, and now a video game that many fans never expected to happen. Hot off the heals of another hit title based on an a long-running series (Friday the 13th), Evil Dead…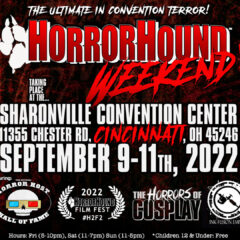 September 6, 2022

Jason Messer | Editor-in-Chief
I smell children. No..wait…that's the cast reunion of Hocus Pocus at the Cincinnati HorrorHound Weekend! After a "hell" of a time at this past March's event (which Sci-Fi 3D was also in attendance for), the HorrorHound Weekend is making an unprecedented second stop in Cincinnati this year, coming to the Sharonville Convention center from September…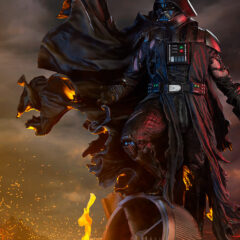 August 9, 2022

Sci-Fi 3D Team
Sideshow is currently taking pre-orders for their new battle-damaged Darth Vader, complete with flaming saber (and we didn't even know lightsabers could catch fire)! Priced at just over $600, the piece comes with an incredibly well-detailed base and an interchangeable "Anakin" helmet. For even more info, check out the specs below, or on Sideshow's website….
August 9, 2022

Sci-Fi 3D Team
Scream 5 is being heralded by crits and horror fans alike as the second coming of the '90s, ultra-meta slasher franchise. And while many fans are still beaming from this latest theater experience, it's leaving some with the inevitable question…will there be more? Unfortunately, that may simply remain speculation for the foreseeable future. While it…
August 8, 2022

Sci-Fi 3D Team
If you only own one high-end mouse for your gaming rig, ROCCAT is your hookup. You can stop shopping around now.ROCCAT, Turtle Beach's award-winning PC gaming peripheral brand, today proudly debuted the all-new Kone XP PC gaming mouse. ROCCAT's first-ever product, the original Kone, launched in 2007 and became a best-selling PC gaming mouse thanks…
August 7, 2022

Sci-Fi 3D Team
Neat Microphones brings podcasters and content creators one step closer to pro-level, studio-quality audio at a much more accessible price point. Whether you're a musician, podcaster, or streamer, the Neat King Bee II offers outstanding versatility and incredible sound quality. Its large-diaphragm 34 mm center-terminated true condenser capsule design is ideal for applications requiring low…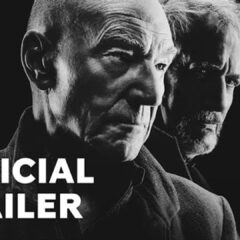 August 7, 2022

Sci-Fi 3D Team
The new season of Star Trek: Picard premieres March 3, 2022 exclusively on Paramount+. Season two of STAR TREK: PICARD will premiere on Thursday, March 3, exclusively for Paramount+ subscribers in the U.S. Following the premiere, new episodes of the 10-episode-long second season will drop weekly on Thursdays. In addition, the trailer unveils a first look at…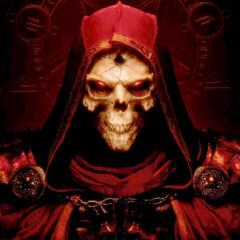 June 7, 2022

Sci-Fi 3D Team
In celebration of this week's Diablo® Immortal™ release, Blizzard Entertainment is inviting all fans to show their fandom with new and fresh merchandise straight from the depths of Hell via the Blizzard Gear Store. Whether you play as a Barbarian, Necromancer, or one of the several other classes in Diablo Immortal, you can express yourself through new Diablo Immortal Phone Cases,…
May 24, 2022

Jason Messer | Editor-in-Chief
One of the hottest new comic and pop culture conventions rolls into Ohio's state capital! The Fanboy Expo is coming to Columbus, Ohio Memorial Day weekend, starting May 27th, 28th and 29th. A star studied guest list will be on hand, including a special reunion of the cast of Chips, and the headliner (star of…
March 23, 2022

Sci-Fi 3D Team
After a one year hiatus, 2K is back with an entry that is worthy of a WrestleMania moment! I've been playing the WWE games since…well…always! My history with this current linage dates back to the SmackDown vs RAW days, which 2K is continuing under its banner (after THQ fell by the gaming wayside). But even…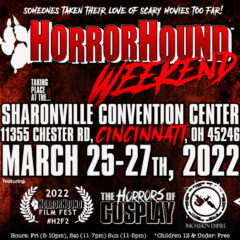 March 18, 2022

Jason Messer | Editor-in-Chief
If you've ever wanted to rub elbows with some of horror's biggest names, now is your chance! The worldwide publication HorrorHound is hosting its latest convention at the Sharonville Convention Center the weekend of March 25th-27th . One of the biggest draws (coming off the heals of the hugely successful Scream 5 sequel) is the…
February 24, 2022

Sci-Fi 3D Team
Pink has just become synonymous with pro! The Pink PRO X SUPERLIGHT comes complete with LIGHTSPEED wireless technology, the HERO 25K sensor, and a highly refined mechanical design, and it has become the new standard reference for the world's elite esports professionals. To meet the demands of competitive gaming, the PRO X SUPERLIGHT was meticulously…