Dual upgraded DSP chips make the S2000MKIII a powerhouse for your home theater experience.
Edifier's S2000MKIII is an absolute powerhouse, bringing real theater-quality sound right into your living room or home office. These active speakers also allow for hooking up multiple devices to the same speaker - You can connect to several devices, such as TV sets, Blu-ray players, game consoles, and laptops.
The Bluetooth connection and the wired digital input are perfectly suited to any output ports. The treble, bass, and volume can be adjusted individually. Your hearing will be protected from harm thanks to the 50-level high-precision adjustment of the master volume. The wood and metal design deliver a modern look. Switch between four EQ preset modes (Monitor, Dynamic, Classical, and Vocal) with the press of a button.
These four sound modes will highlight different styles in varying. genres of music and audio. You can enjoy your music in any space in your house. With the included remote control, you can adjust volume, switch sound source, select mode, and power on/off the speaker wirelessly, free you from the hassle of the constant press on/off of the speaker's buttons.
FOR EVEN MORE GREAT CHRISTMAS GIFT IDEAS THIS HOLIDAY, BE SURE TO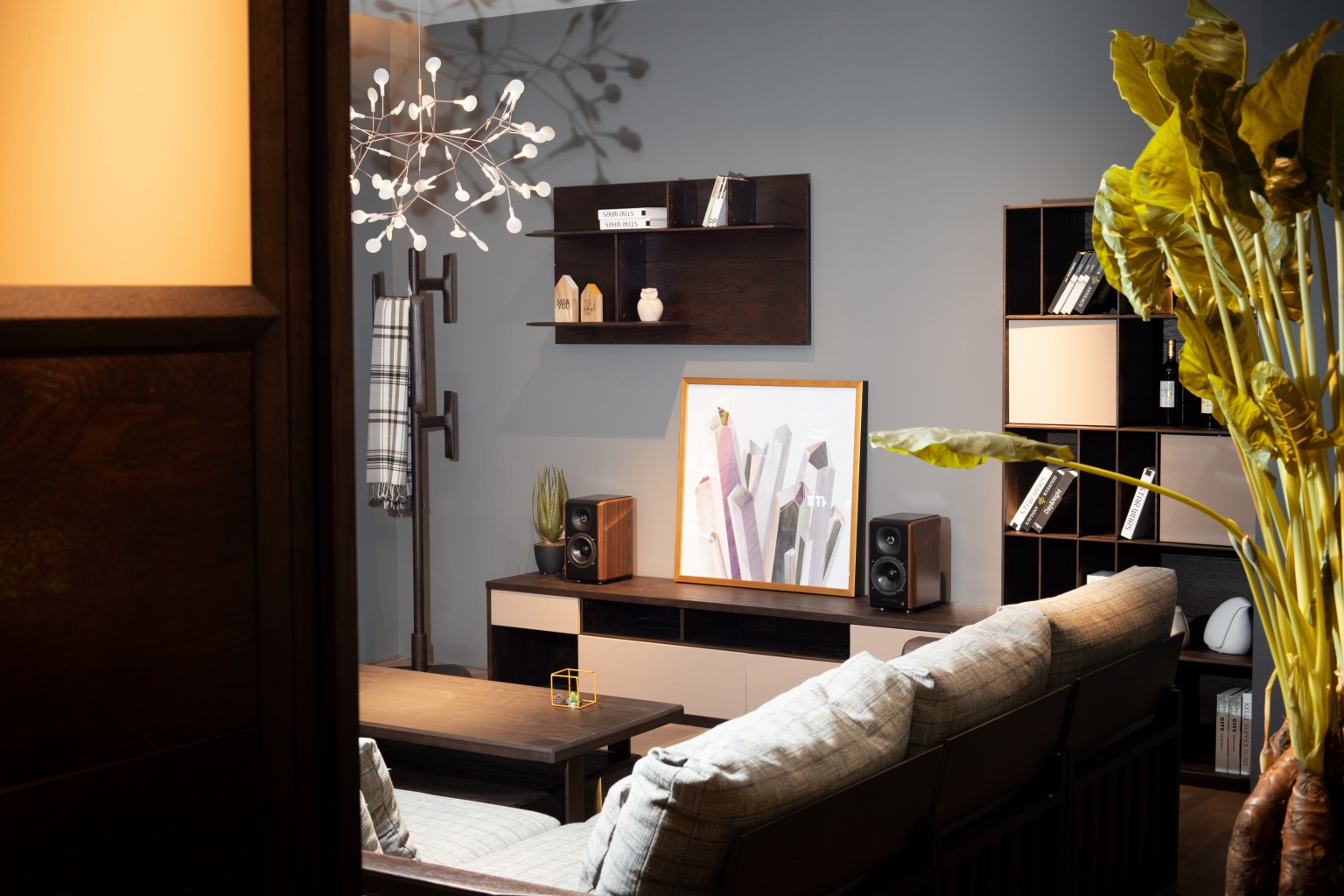 More on the Edifier brand and home audio technology:
Edifier specializes in the design and manufacture of premium audio solutions that showcase technological innovation and design excellence. Founded in 1996 and headquartered in Beijing, China, Edifier delivers outstanding sound experiences through a wide range of home sound, professional audio, automobile audio, headphones, and microphones for personal entertainment and professional use.  In 2010, Edifier was regarded as the only Chinese enterprise for national trademark strategy implementation, and in February 2010,  Edifier joined the Chinese stock share market and became the first enterprise listed in the Chinese audio market.
Over 20 years, Edifier has worked on the development and implementation of audio technology. The company has also shown good growth and consolidation in international markets. So far, Edifier has registered international trademarks in more than 80 countries and regions, including Germany, France, Italy, the USA, Canada, Japan, Australia, and Mexico.  Edifier has a global-based workforce, with distribution partners and resellers worldwide, and has established a route to market network for successful sales all over the world.
❄❄❄ MORE FROM THIS YEAR'S SHOPPING GUIDE! ❄❄❄
Click here for the best 2021 has to offer in gaming, gear, toys and tech...