Pioneering Performance. Built-in Protection.
Built for every gamer, the Nighthawk XR1000 Gaming Router provides superior connectivity and dramatically improves gameplay by lowering ping up to 93%†. Give your network a boost with 4x capacity and 40% faster speeds with WiFi 6. And, with the powerful DumaOS software, you get a suite of game-changing tools: prioritize applications and devices, wipe out network congestion, and create the best online gaming experience on any platform. Protect data, sensitive information, and devices with 1 year of award-winning NETGEAR Armor internet security.
Nighthawk Pro Gaming Routers use fast CPUs and WiFi 6 technology to give you a competitive edge. Take control of how you share bandwidth between your applications to give your game the speed you need. Create an express lane for gaming. Put your gaming devices first and have no more interruptions during crucial moments.
Protect everything on your home network start by protecting computers, cameras, baby monitors, thermostats, and other IoT devices by activating Armor via the Orbi or Nighthawk app. Once activated, Armor will automatically update and check for potential security threats on all the devices connected to your WiFi.
FOR EVEN MORE GREAT TECH YOU CAN GIFT THIS HOLIDAY,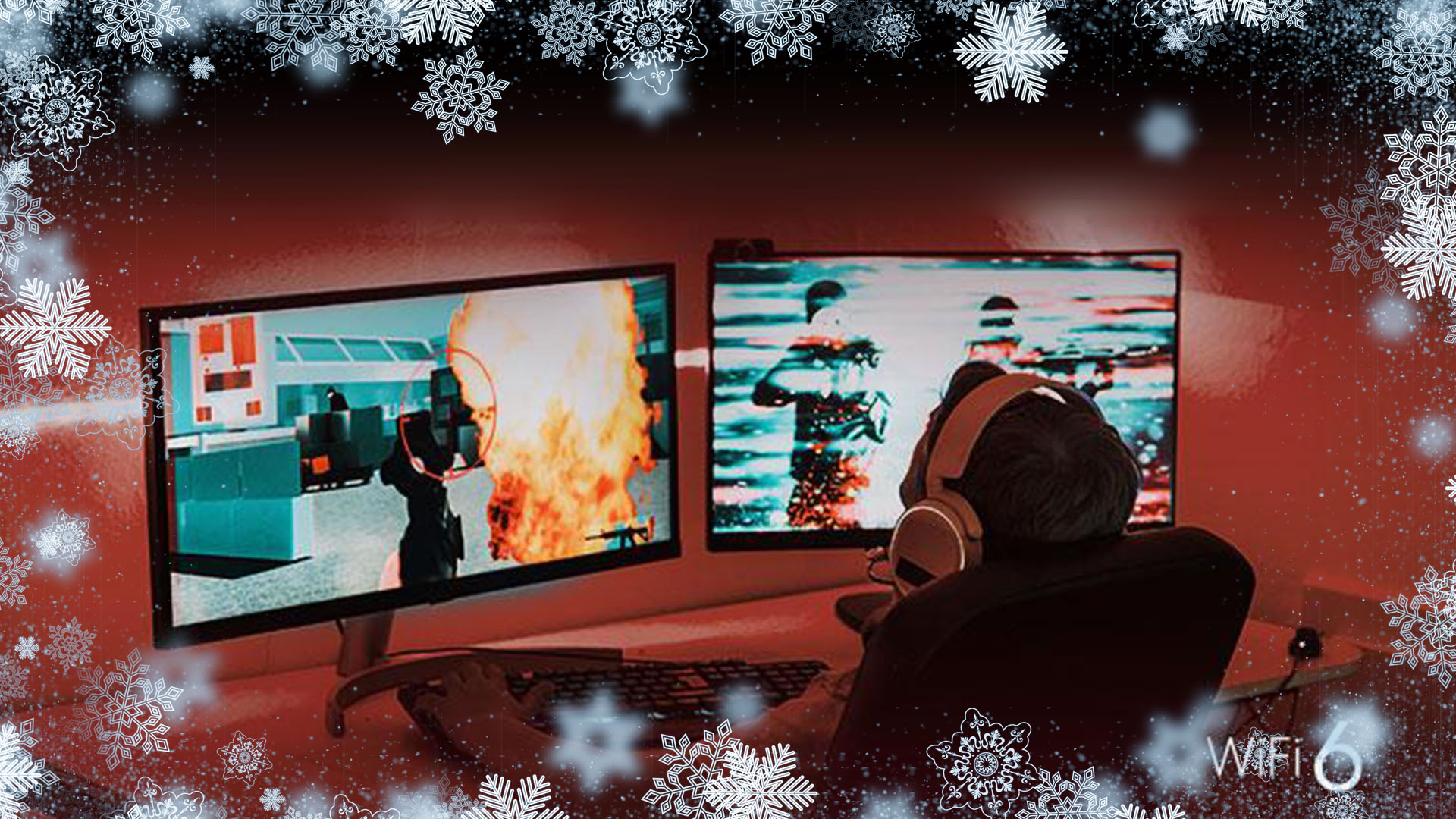 Key Features:
Powered by DumaOS 3.0—Enjoy faster online gaming and smoother streaming with a router OS built especially for gamers
Geo Fencing—Customize and filter which game servers you play on for an elevated gaming experience
Ping Heatmap—Ping your favorite game servers to display your connection quality to each server on a World Map
Bandwidth Allocation (QoS)—Prioritize gaming devices and allocate bandwidth per device or application
Connection Benchmark—Test your connection's speed, ping, & performance under peak congestion
Network Monitor—Check bandwidth-hogging devices and identify what causes lag
Quad stream & 160MHz for faster speeds
Beamforming+ for more reliable connections
ReadySHARE® USB—Share your USB hard drive
Nighthawk App—Easily set up your router and get more out of your WiFi. Includes access from anywhere to manage your network away from home
About NETGEAR:
NETGEAR makes it easy for you to have the smartest home in the neighborhood, with the latest, fastest networking technology. Our range of easy-to-use products can help you stream movie night more often, watch almost anything on your tablet without buffering, check in on your home from your smartphone and store and protect all of your family's memories. From the most advanced wireless internet connectivity, to superior streaming and storage solutions, your home networking system will have the speed, range and performance you need, every time you need it. At NETGEAR, we focus on all things connected, with the goal of making your online experience seamless so you can sit back, relax and do more.

❄❄❄ MORE FROM THIS YEAR'S SHOPPING GUIDE! ❄❄❄
Click here for the best 2022 has to offer in gaming, gear, toys and tech...