Hurry up Harry! You don't wanna miss your train!
The wizarding world's most famous train, known for taking students from London's King's Cross to Hogwarts School, is recreated as two high quality, hand painted bookends.
For many, the Harry Potter films were a magical experience. But it's important to remember the beginnings of where these immensely popular stories began. The original novels, written by J.K. Rowling, still have a huge following to this day (and continue to sell millions of copies, even with the films themselves being readily available on various streaming platforms).
So for those who first ventured to Hogwarts in the pages of the books (long before the movies), this will be the absolute perfect gift. Whether you're paring this with a copy of the Sorcerer's Stone, Deadly Hallows, or simply using it as a decorative piece, this beautifully hand-crafted piece is truly one of a kind and a must-have for any Harry Potter fans!
FOR EVEN MORE GREAT TOYS YOU CAN GIFT THIS HOLIDAY,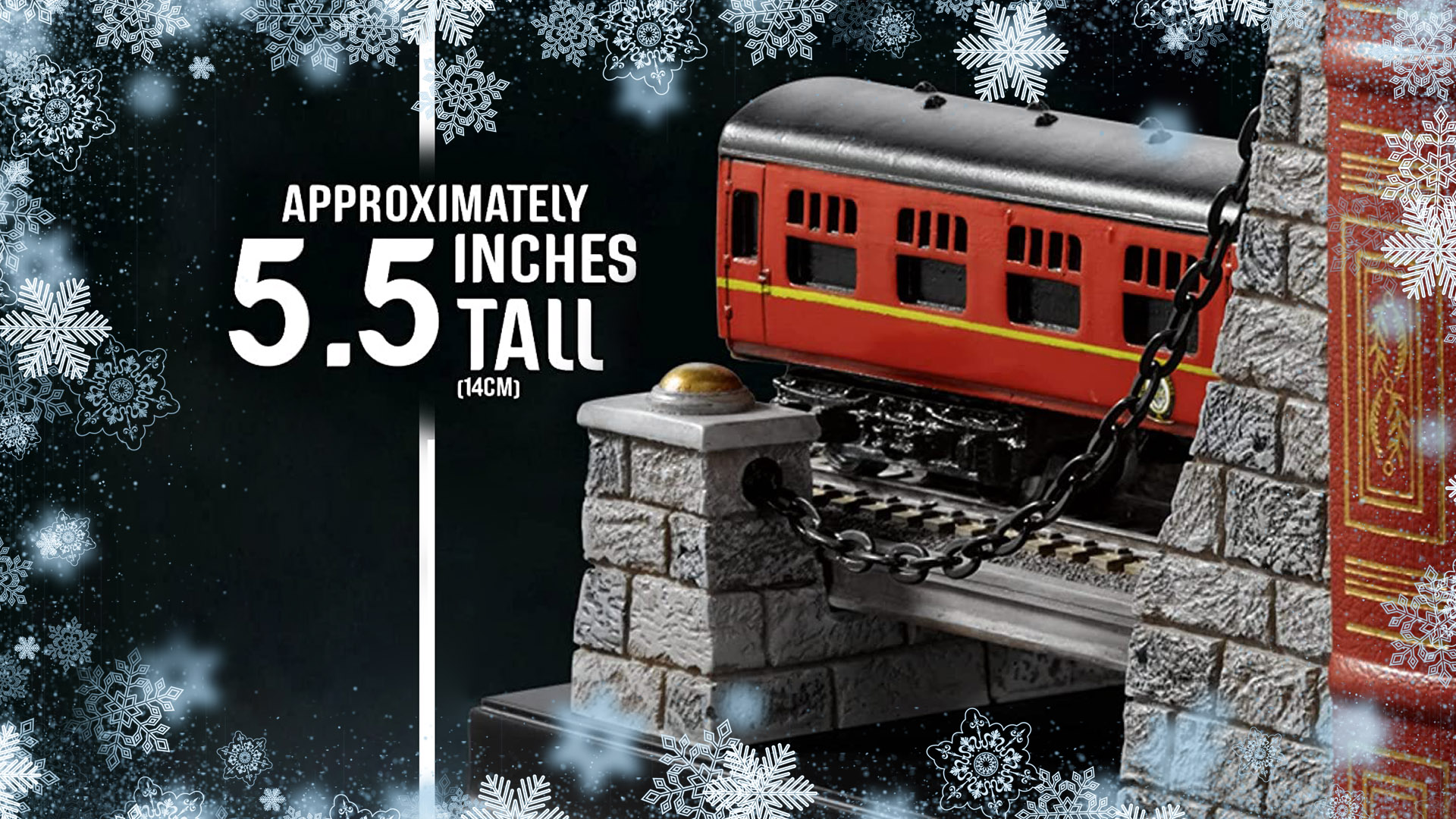 Tech Specs:
Weight 2.9 kg
Length 24 cm
Width 27 cm
Depth 20 cm
Material Hand painted resin on wood base
About The Noble Collection:
The Noble Collection invites you to share in our passion for history, artistry, and craftsmanship. In our quest for perfection, we have sought out the most talented artists, sculptors and craftsmen to create some of the finest and most detailed works of art and reproductions available today. The Noble Collection is a licensed creator of finely crafted treasures, prop replicas and collectibles. Product collections include Harry Potter, DC Comics, Game of Thrones and Lord of the Rings and others. The Noble Collection offers wholesale trade along with the opportunity to purchase directly from our retail website.

❄❄❄ MORE FROM THIS YEAR'S SHOPPING GUIDE! ❄❄❄
Click here for the best 2022 has to offer in gaming, gear, toys and tech...