Every fine detail in the song will be shining
A hybrid acoustic solution of a 10mm dynamic driver paired with a balanced armature and a Grammy award winning sound engineer work together to reproduce studio sound quality that musicians and sound engineers strive for. Experience crystal clear highs, accurate mids and warm bass in your music. The 1MORE EVO is designed to provide an uncompromising wireless listening experience. With the integration of LDAC codec technology, certified to provide "Hi-Res Audio Wireless' ' with a decoding rate of up to 900Kbps, the 1MORE EVO can deliver fully enriched details and accurate music reproduction. Every fine detail in your music will be shining.
Our proprietary QuietMax active noise cancellation technology allows the earbuds to automatically adjust the noise cancellation level (up to 42dB) to fit your ever-changing environments, bringing you the most immersive audio experience. And there are multiple noise canceling modes available, so you can control how much of the outside world you let in wherever you are, whatever you're doing.
Triple microphone array with an AI-powered DNN (deep neural network) algorithm detects and removes background noise, delivering unrivaled speech clarity when making calls on the move.
1MORE EVO can be connected with two devices
simultaneously and effortlessly switch between music, online meetings, videos, and calls on the two connected devices.
FOR EVEN MORE GREAT GEAR YOU CAN GIFT THIS HOLIDAY,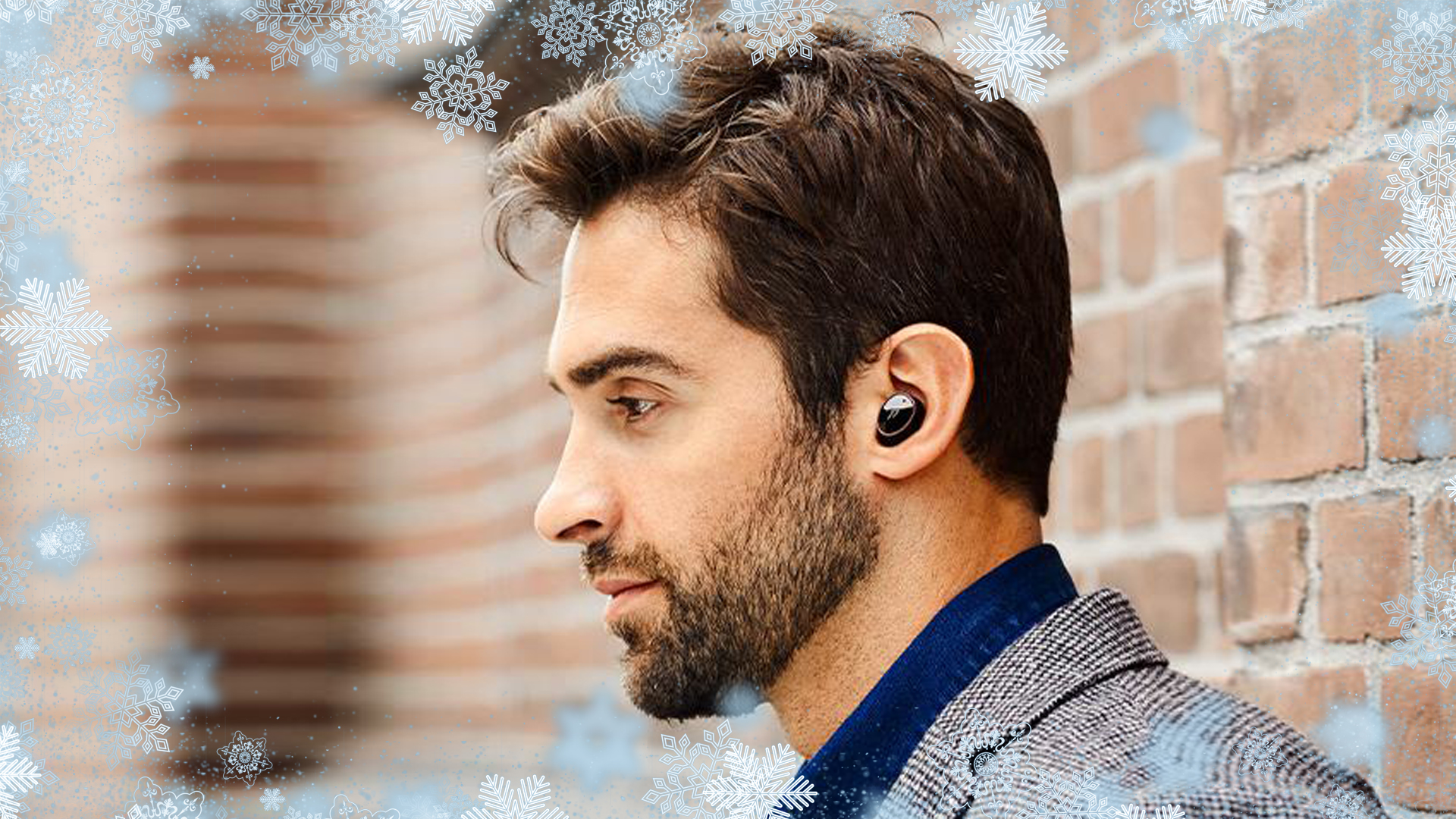 Tech Specs:
New Audio Evolution: Combined hybrid dual drivers, LDAC technology and balanced armature, 1MORE EVO delivers a powerful studio sound with unrivaled details.

Multiple Active Noise Cancelling Modes: 1MORE EVO features 4 ANC modes and 2 transparency modes. The active noise cancellation depth can reach up to 42dB.

Adaptive ANC Mode: 1MORE EVO recognizes the ambient sounds intelligently and switches the noise cancellation mode accordingly to ensure a perfect hearing experience.

Crystal Clear Calls: 6 built-in microphones work with an intelligent algorithm to pick up and amplify precisely your voice from the crowded environment.

Adjustable EQ Modes: Customize your audio preferences in 1MORE MUSIC app for immersive listening experience. We provide Custom EQ, Preset EQ and SoundID to choose from. ( Earbuds' firmware version needs to be updated to the latest)
About 1MORE:
In the past years, as a professional headphones brand, 1MORE has won many international awards, including 27 International Design Awards (such as iDEA, Red Dot Design Award, GOOD DESIGN AWARD, iF Design Awards and etc.), 12 CES Awards, 3 EHA Awards and 40 VGP Awards. In addition, many of 1MORE's headphones have been receiving awards from top-tier media outlets across the world and are being highly recommended by those editors who rigorously tested our products to ensure they meet the highest standards in the headphone market. These media include but are not limited to Forbes, Rolling Stone, WIRED, Digital Trends, CNET and more.

❄❄❄ MORE FROM THIS YEAR'S SHOPPING GUIDE! ❄❄❄
Click here for the best 2022 has to offer in gaming, gear, toys and tech...