Easy to Use...and Surprisingly Loud!
Connection to PC, Mac or Chromebook with a single USB cable and simultaneously connect to your smartphone with Bluetooth 5.0. No need to take up valuable workspace, speaker conveniently attaches to the bottom of your monitor with easily accessible controls that include a multi-function button for simple switching between USB and Bluetooth, play/pause, volume up and down, and mic mute with LED indicator.
The CA-2890BT offers simultaneous connection to PC or Mac via USB and to smartphones via Bluetooth, making it flexible for hands-free calls on your phone, or for meetings on Zoom, Teams, Google Meet, Skype, or any other chat platform. Switching between USB and Bluetooth is simple and can be done with the push of a button. A great way to give your ears a break from headphones.
Also great for music or movies, this small speaker is an audio upgrade that produces surprisingly loud sound via a unique design that lifts and projects sound forward for a better stereo experience. Ideal for small desks or minimalist setups the CA-2890BT is plug-and-play, no installation needed. Included USB A to USB C converter for your convenience to connect to newer laptops with limited or no USB A ports.
FOR EVEN MORE GREAT TECH YOU CAN GIFT THIS HOLIDAY,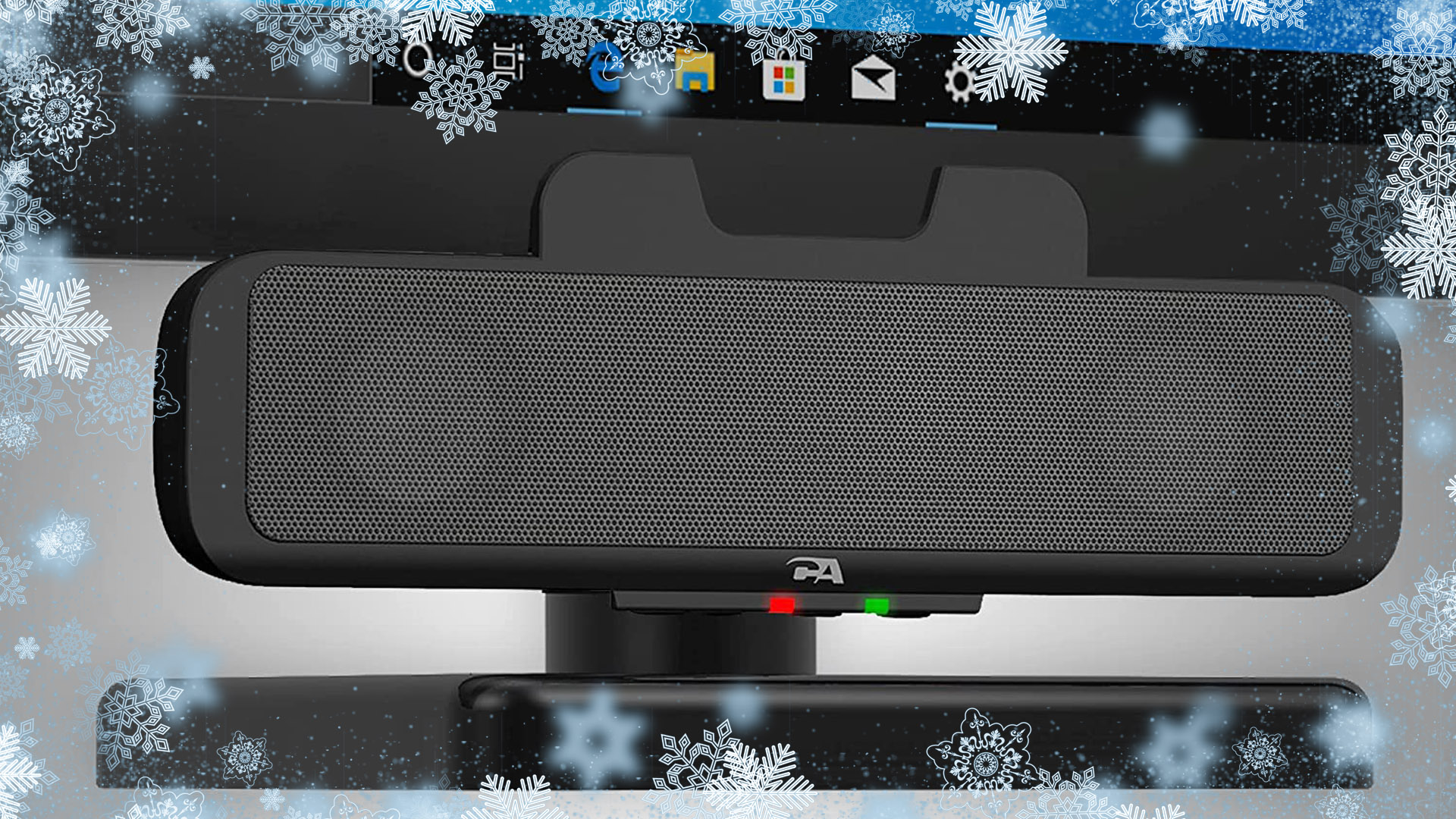 Tech Specs:
Drivers: Dual 1.5"
Stereo Input: USB & Bluetooth
Power: USB Device
Compatibility: PC, Mac, Tablet, & Phone
About Cyber Acoustics:
Headquartered in Vancouver, WA, Cyber Acoustics was founded in 1996 by audio enthusiasts with a passion for building affordable products with incredible sound. Since those early days we have continued to innovate in speakers and headphones and have been a mainstay in K-12 schools for more than a decade. Today, as the world of learning and work continues to evolve, we remain a leading EdTech provider, and have also expanded our product line to include office essentials like laptop docking stations, speakerphones, and Zoom-certified webcams, all with the belief that quality doesn't have to mean expensive.
While our product lines have evolved, our core values remain the same - provide high-quality, reliable products with a focus on customer service. We are also committed to doing our part to protect the planet via sustainability initiatives that include space-conscious packaging made from 100% recyclable material, with no single-use plastics, and our industry-leading electronics recycling program. For more details on our commitment to sustainability and what products we accept, click here.

❄❄❄ MORE FROM THIS YEAR'S SHOPPING GUIDE! ❄❄❄
Click here for the best 2022 has to offer in gaming, gear, toys and tech...