Are you a Gryffindor, a Slytherin, a Hufflepuff or a Ravenclaw?
Find out your Hogwarts House with the Sorting Hat Electronic Interactive Prop Replica. This interactive replica comes to life with motion and sound when you put it on your head.
Take control of the Sorting Hat with the two tassels that allow you to move the mouth and tip of the hat with hand controls. Theres nothing hidden in your head The Sorting Hat cant see, so try it on and discover your Hogwarts House! Batteries included.
Take the magic home with this brown Hogwarts Sorting Hat just like the one used in the Harry Potter films! With assorted brown patches and a tattered rim, this hat is an amazing replica of the hat worn by first-years to sort the young wizards into the appropriate house; Gryffindor, Ravenclaw, Hufflepuff or Slytherin. This spectacular hat has a puppet feature.
FOR EVEN MORE GREAT TOYS YOU CAN GIFT THIS HOLIDAY,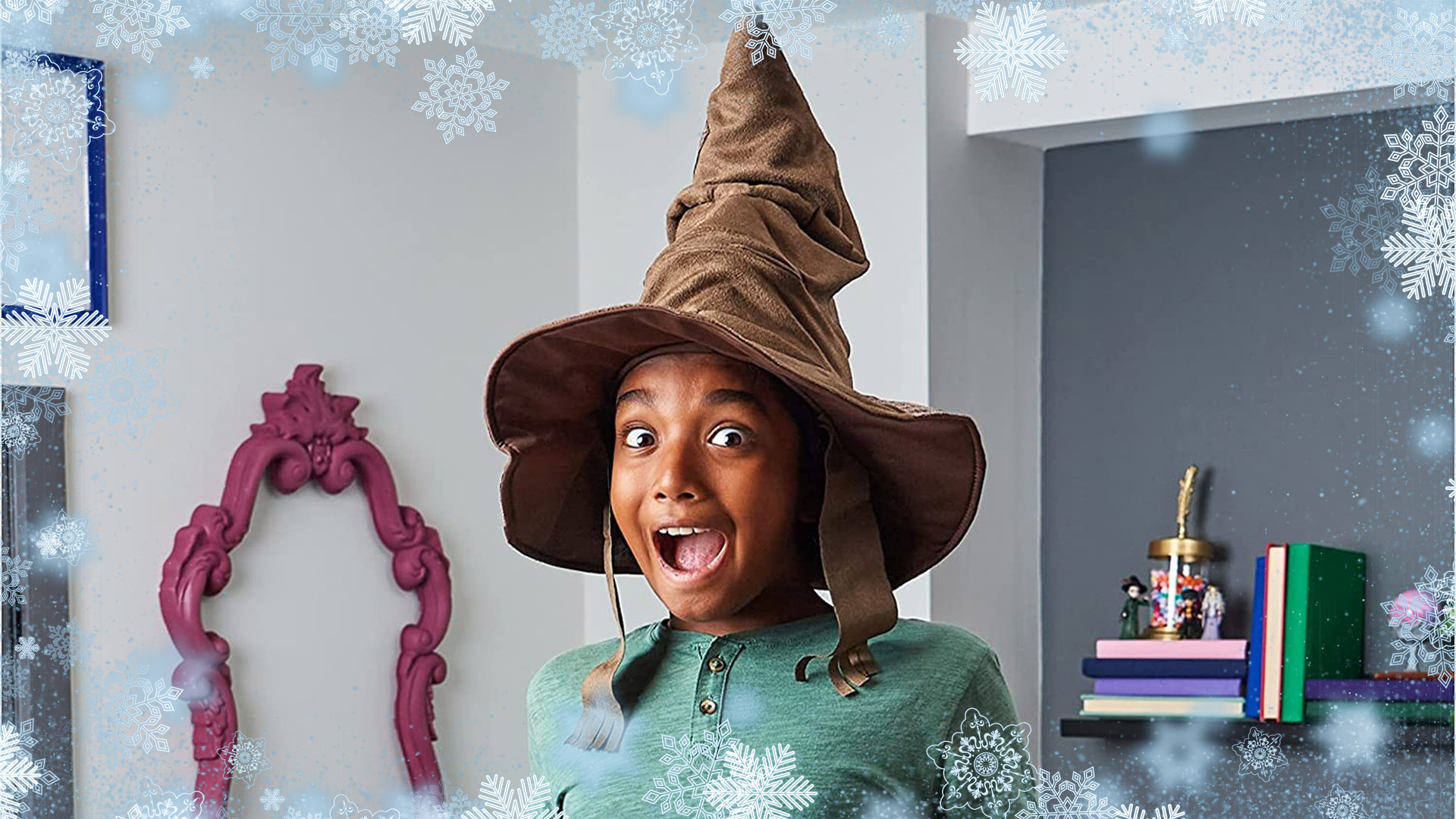 Tech Specs:
Measures approx. 33cm/13" tall
Comes to life with motion and sound
Squeeze the side tassels to move the mouth and tip of hat
Requires 3 x AAA batteries
Another great product from Retro Styler!
100% officially licensed Harry Potter merchandise
About The Noble Collection:
The Noble Collection invites you to share in our passion for history, artistry, and craftsmanship. In our quest for perfection, we have sought out the most talented artists, sculptors and craftsmen to create some of the finest and most detailed works of art and reproductions available today. The Noble Collection is a licensed creator of finely crafted treasures, prop replicas and collectibles. Product collections include Harry Potter, DC Comics, Game of Thrones and Lord of the Rings and others. The Noble Collection offers wholesale trade along with the opportunity to purchase directly from our retail website.

❄❄❄ MORE FROM THIS YEAR'S SHOPPING GUIDE! ❄❄❄
Click here for the best 2022 has to offer in gaming, gear, toys and tech...