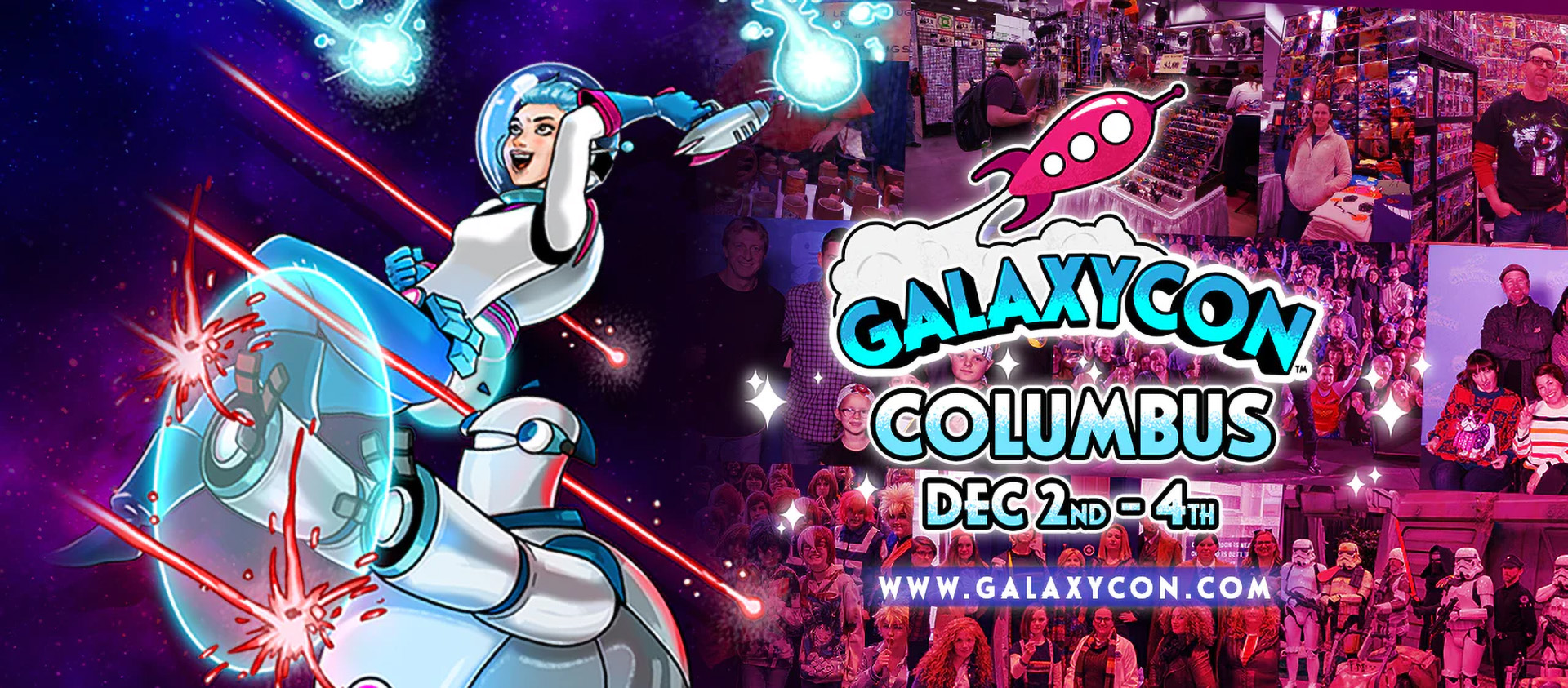 Boldy going where everyone can go...this weekend!
GalaxyCon Columbus is More Than a Comic-Con! It's a 3-Day FESTIVAL OF FANDOM with celebrities, artists, writers, voice actors, cosplayers, entertainers, creators, wrestlers, fan groups, panelists, and PEOPLE LIKE YOU! Join fans from across the galaxy and celebrate Comic Books, Pop Culture, Sci-Fi, Fantasy, Anime, Gaming, Cosplay, and more!
If you find yourself anywhere near the greater Columbus area this weekend, you're not alone...because we think just about every sci-fi, superhero and comic book artist of note is schedule to appear for signings, Q&A panels and photo-ops with fans! You can check out the impressive-as-hell guest list right here and be sure to check their official site for details regarding ordering your photo-ops with your favorite folks. Naturally, they will also be on-hand to sign autographs and personalize some of those groovy collectibles, pictures and toys.
And don't forget about the vendors! At a glance, this looks to be one of the most amazing cons to roll into the Ohio area this year, with more than enough to wet the appetites of even the most jaded comic convention goers among us! If you don't walk out of the Columbus Convention Center with a handful of awesome loot...well then, you're just not trying my friend!
...these are the voyages of the starship Enterprise. Its continuing mission: to explore strange new worlds. To seek out new life and new civilizations. To boldly go where no one has gone before! - Kirk/Picard
Finally, the gamers out there will find a digital oasis to explore, as a multitude of classic and current-gen consoles (including pinball and arcade cabinets) will be featured on the show floor. A returning attraction from previous years, that's always been a huge hit (for us big kids and the little ones as well). While you're there, be sure to check out (or maybe even enter) the cosplay contest, which is open to all ages.
Tickets are still on sale, but many weekend and VIP passes are currently sold out. Be sure to check the official website for more details and purchase your tickets for this epic event this weekend in Columbus!
Now, beam us up...and see you there!
Location
Greater Columbus Convention Center
400 North High St
Columbus, OH 43215
[email protected]
(954) 231-0574‬
Exhibition Hall Hours
FRIDAY: 2pm to 8pm
SATURDAY: 10am to 8pm
SUNDAY: 10am to 6pm
Event Hours
FRIDAY: 2pm to 12:30am
SATURDAY: 10am to 1:30am
SUNDAY: 10am to 7pm