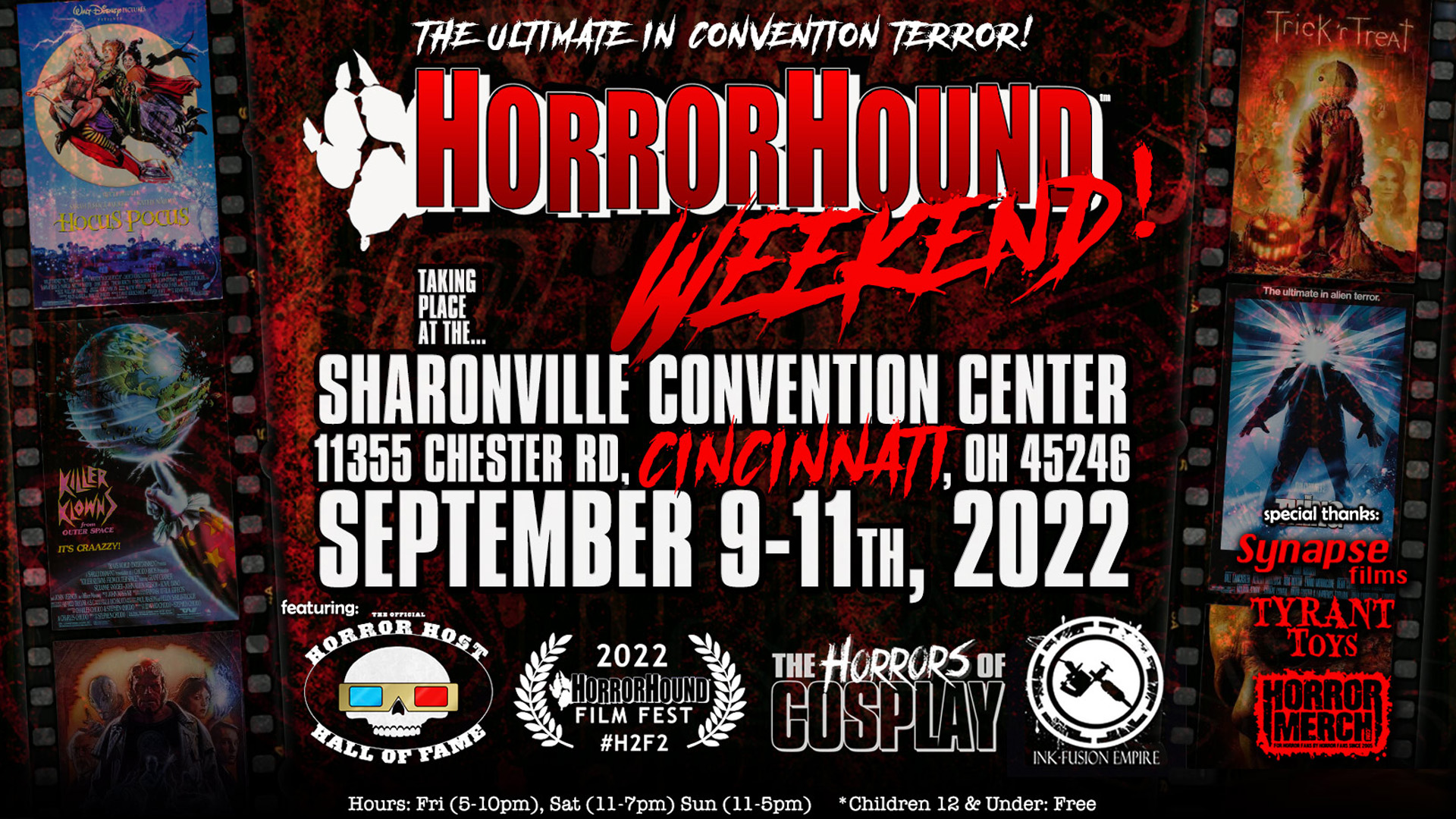 I smell children. No..wait…that's the cast reunion of Hocus Pocus at the Cincinnati HorrorHound Weekend!
After a "hell" of a time at this past March's event (which Sci-Fi 3D was also in attendance for), the HorrorHound Weekend is making an unprecedented second stop in Cincinnati this year, coming to the Sharonville Convention center from September 9th-11th.
Among its usual list of heavy-hitting celebrity guests, the highlight this year is the cast reunion of the Halloween classic Hocus Pocus! Celebrating the release of the upcoming sequel on Disney+, you can meet 'n greet with Doug Jones (Billy), Jason Marsden (voice of Binx), Vinessa Shaw (Allison), Omri Katz (Max), and others from the hit family flick all weekend long!
In addition to the star-studded lineup (who'll be offering photo-ops, autographs, and more), the cast will be featured in a reunion Q&A panel Friday night, where fans can interact with their favorite cast members and hear stories from the set. Ron Perlman (Hellboy), Anthony Michael Hall, and James Jude Courtney (Halloween Kills/Ends) along with a ton of other horror icons mingling with fans (if you prefer to keep things a little spookier during your visit to the convention).
This was a "special" show at the Sharonville Convention Center this year, as this event would typically have been hosted in Indiana during the fall. But according to the convention runners, there was an issue with the venue, thus the reason for the return to Cincinnati a second time in 2022. We also have word that the regular HorrorHound schedule will resume, starting in 2023.
I'M SORRY…I HAD TO WAIT 300 YEARS FOR A VIRGIN TO LIGHT A CANDLE. – Binx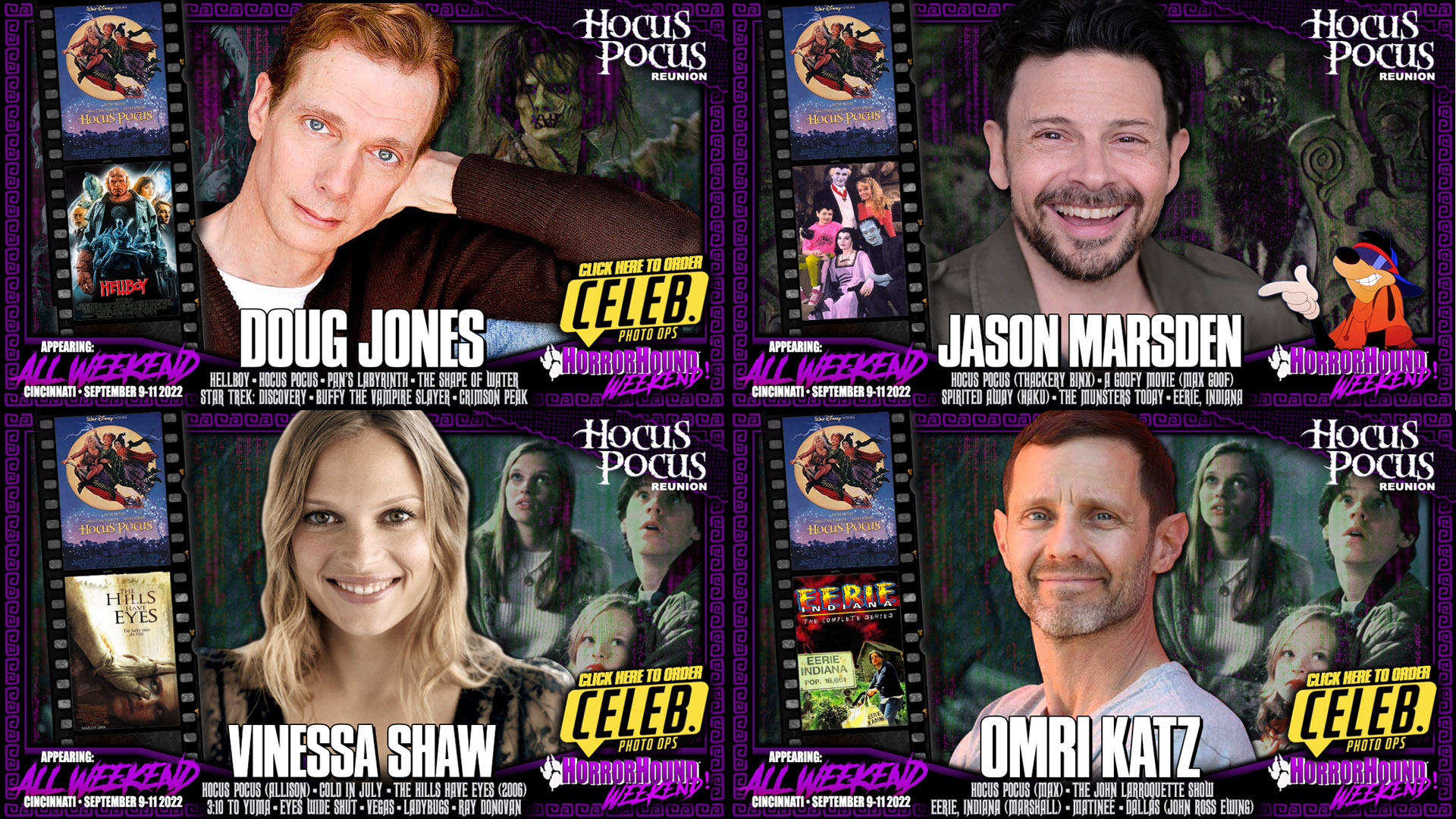 In addition, tons of vendors will be in the building, for those looking for fun collectibles, shirts, spooky crafts, and swag. Not to mention film festivals, Q&A panels, and horror costume contests (for both kids and adults no less).
Ink Fusion will be on hand, for those looking to get some "scary" ink, so be sure to check out their booth while cruising the convention floor.
VIP packages are sold out, but tickets are still available for both the single-day and weekend packages. Be sure to check out the official website to purchase tickets, as well as follow/like their social media on both Facebook and Twitter.