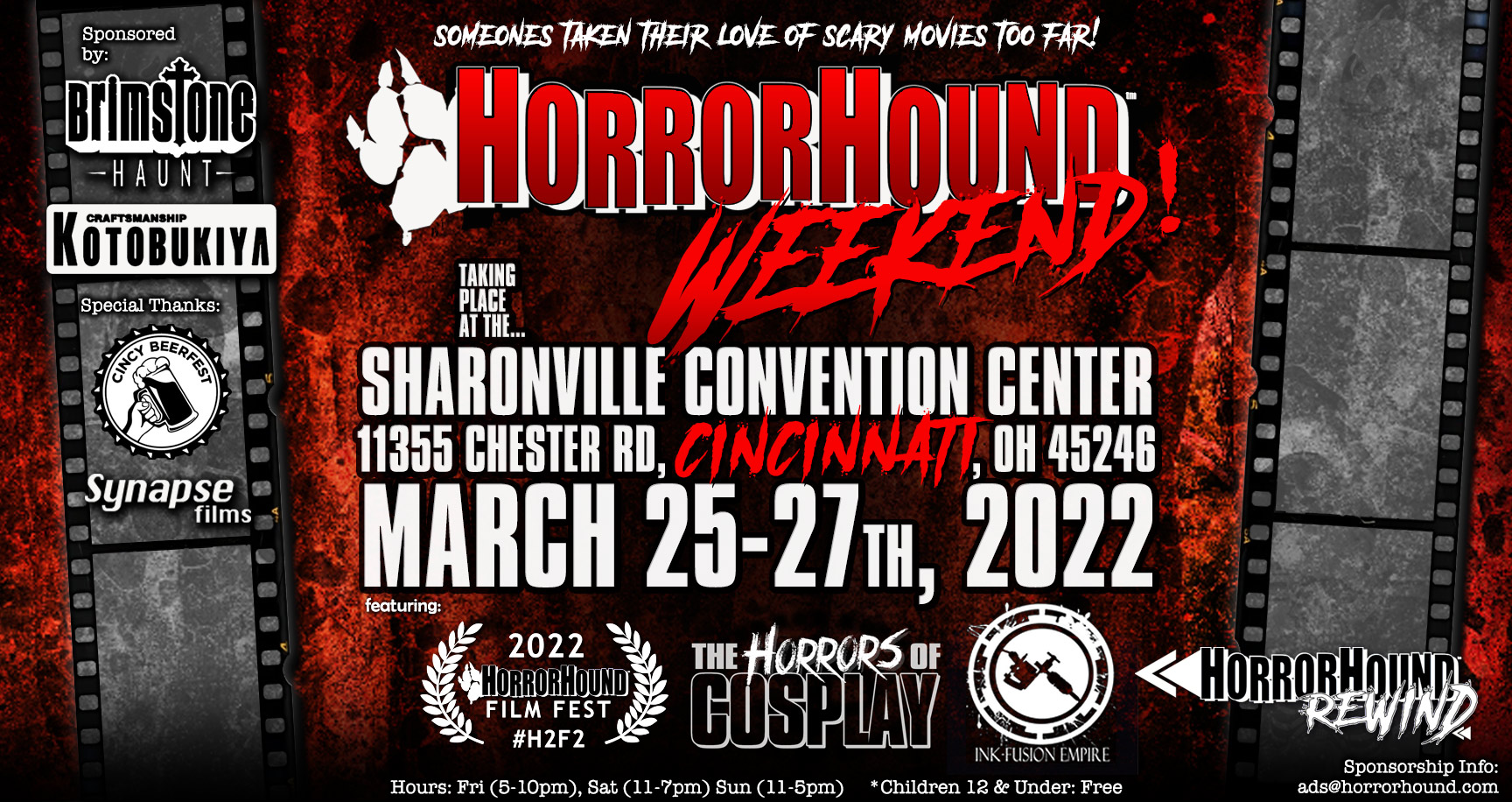 If you've ever wanted to rub elbows with some of horror's biggest names, now is your chance!
The worldwide publication HorrorHound is hosting its latest convention at the Sharonville Convention Center the weekend of March 25th-27th . One of the biggest draws (coming off the heals of the hugely successful Scream 5 sequel) is the reunion of series alumni Sydney (Neve Campbell), Stew (Mathew Lillard), Billy (Skeet Ulrich) and Randy (Jamie Kennedy). Among the many awesome panels featured at the event, you can witness the Woodsboro reunion Saturday, March 26th @ 1:30pm.
Several other huge names will be in attendance, including a personal favorite of the site, Jason Voorhees himself (Kane Hodder). Also scheduled to appear is Candyman (Tony Todd), legendary special effects artist Tom Savani and many more! For the full guest list, simply check here!
IT'S A SCREAM BABY!
In addition, tons of vendors will be on hand, for those looking for fun collectibles, shirts, spooky crafts, and swag. Not to mention film festivals, Q&A panels, and horror costume contests (for both kids and adults no less). Ink Fusion will be on hand, for those looking to get some "scary" ink, so be sure to check out their booth while cruising the convention floor.
VIP packages are sold out, but tickets are still available for both the single-day and weekend packages. Be sure to check out the official website to purchase tickets, as well as follow/like their social media on both Facebook and Twitter.
Those attending can also purchase a full year's subscription to the official HorrorHound magazine for just $54! Click here for more details.