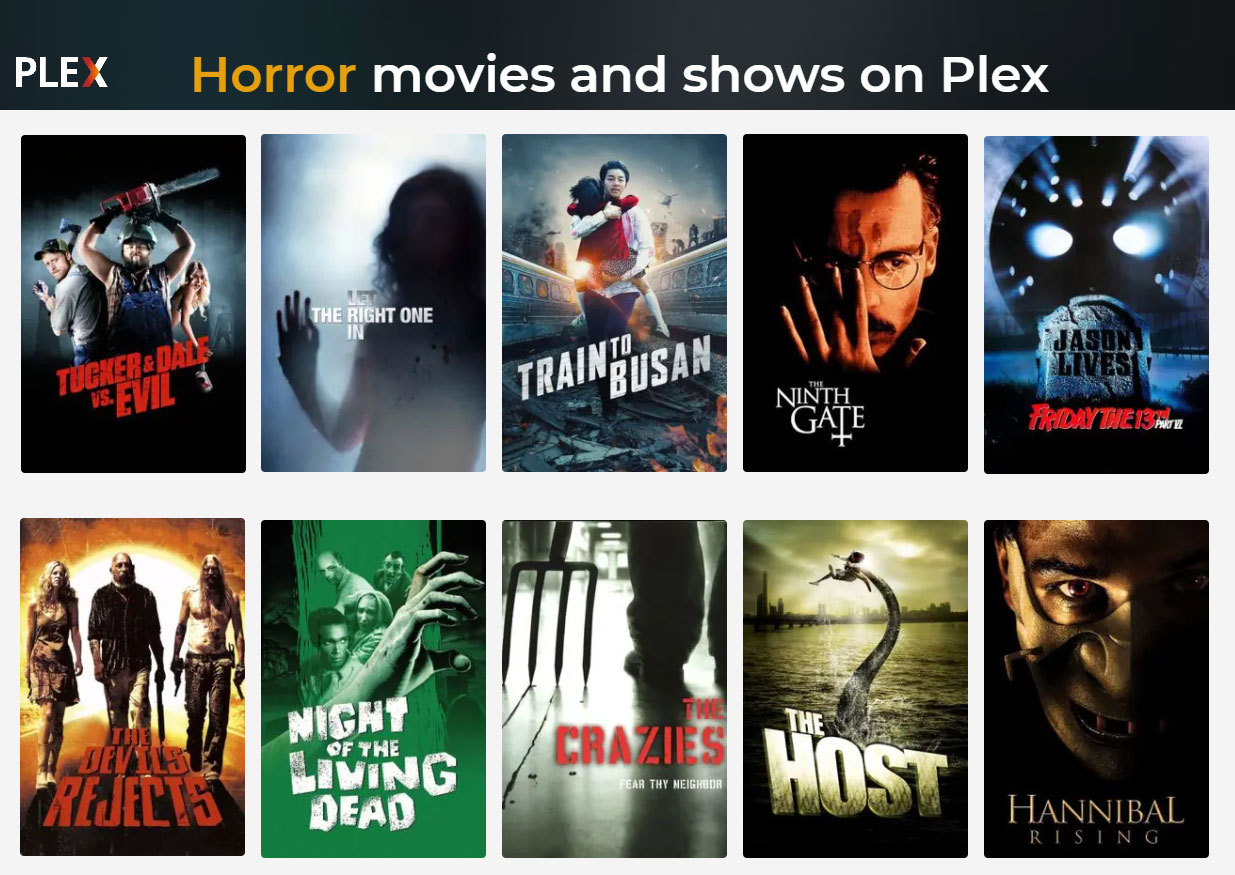 Watch horror movies and shows on Plex…absolutely free!
Halloween is upon us, and folks might be finding they're running into a bit of a cash-flow problem (between decorations, kid's costumes and candy for the Trick 'r Treaters)! Never fear, Plex is here! Besides being an awesome front-end media player, Plex also offers a variety of streaming content absolutely free. The folks over at Plex have provided us a rundown of 50+ spooky titles you can watch absolutely free this season. And, if frights aren't your thing, they have TONS of other content in a variety of categories. Be sure to check them out, and download their app on your Roku, Smart TV, and other streaming devices (a compressive list is available here).
Take Plex everywhere. Watch free anytime, anywhere, on almost any device.
Horror movies you can stream on Plex now (provided by Plex PR):
The Descent
Train To Busan
The Ninth Gate
Rec
Coherence
Night Of The Living Dead
The Host
Hannibal Rising
The Devil's Rejects
Nosferatu
Monsters
I Spit On Your Grave
Eden Lake
Wolf Creek
Day Of The Dead
The Collector
The Cabinet Of Dr. Caligari
Red Lights
The Wailing
Grave Encounters
Colonia
Scouts Guide To The Zombie Apocalypse
Diary Of The Dead
Black Death
Alone In The Dark
The Descent: Part 2
Maggie
Teeth
Ginger Snaps
After.Life
John Dies At The End
Black Christmas
The Last House On The Left
Nosferatu the Vampire
Splinter
The Void
Deep Red
P2
Phantasm
The Changeling
Feast
Hatchet
The Prophecy
Pulse
Fido
Open Grave
Cell
The Blob
The Exorcist III
Vanishing On 7th Street
House On Haunted Hill
Penomena
Eye See You
Cooties
The Werewolf
Pumpkinhead 4: Blood Feud
Messengers 2: The Scarecrow
SOURCE: Plex