One of the hottest new comic and pop culture conventions rolls into Ohio's state capital!
The Fanboy Expo is coming to Columbus, Ohio Memorial Day weekend, starting May 27th, 28th and 29th. A star studied guest list will be on hand, including a special reunion of the cast of Chips, and the headliner (star of the '70s classic Six Million Dollar Man) Lee Majors!
But by far our #1 most anticipated celebrity panel will be on Saturday, starting at 2:05 pm…when we all get to yell TURTLE POWER one more time! Rob Paulsen (Raphael also Yakko Warner & Pinky), Townsend Coleman (Michelanelo), Barry Gordon (Donatello & Bebop) and Cam Clarke (Leonardo, Rocksteady AND He-man) will once against reunite at a special TMNT Q&A that any Turles fan won't wanna mis!
In addition, wrestling superstars Jerry "The King" Lawer, Lex Luger and Jake "The Snake" Roberts will also be in attendance signing autographs and taking pictures. For the complete celebrity guest list, just click here.
Also, there are many great vendors on-hand, ranging from collectibles, to comics, games and much more!
TURTLES FIGHT WITH HONOR!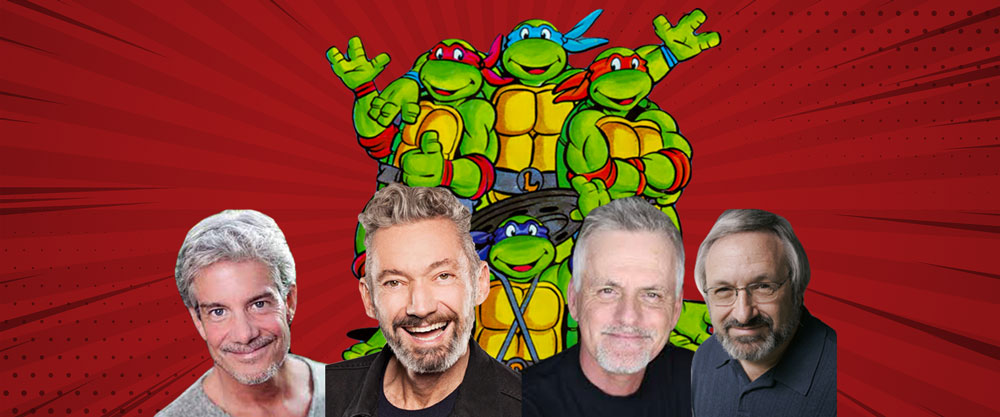 For ticket information, be sure to check out the Fanboy Expo's official website. Both single day and weekend passes are available, including VIP entry as well as personalized photo ops with the celebs themselves!
You can also follow Fanboy Expo on social media, to stay up-to-date on when they may be coming to a convention center near you! Also follow us on both Facebook and Twitter!