B-ballin on our next-gen consoles has never been more "live" and more true-to-life.
2K's NBA series has always towed the line of greatness, and their 2024 offering is no exception. Significant changes have further moved this iconic series into the realm of realistic basketball simulator, rather than just a fun arcade-style game. Very soon this series will be mentioned in the same breath as airplane sims or the Forza series (for their accuracy and detail to the real-life mechanics). While not as much of a leap forward as previous iterations, there's definitely lots here for fans of the franchise to be excited about.
Graphically, a lot has to be said for what 2K has already brought to the table over the years. You're not going to see as much of a giant improvement in graphics from the 2023 version, because to be honest, it still looks pretty damn good (even a year later). But that's just the nature of diminishing returns of technology. Moving forward, I think we can all expect smaller and smaller adjustments to graphics as we start reaching a plateau, mostly because we're already seeing such amazing next-gen graphics as it is. But everything you'd expect here is in place. Smooth animations, amazingly detailed player faces and commentary that really puts you ON the court. The camera cuts (when you're sinking a bucket at just the right moment) really feel like a broadcast, plus familiar faces like Shaq during half-time blur the line between 2K and segments on Inside the NBA.
Crossplay will be available in NBA 2K24 for Xbox Series S/X and PlayStation 5 (no PC player or last-gen support at this time)
But a basketball game can't just look pretty, it has to have something to offer both casual and hardcore ballers as well. NBA 2K24 does just that, with both Kobe and LeBron as featured players of the game. "Mamba" moments will let you revisit cover star Kobe Bryant's key games in the NBA, while the "LeBron Era" walks you through various milestones of his basketball journey as well. You can also go old school with eras dedicated to Jordan, Magic vs Bird and more! For those familiar with 2K's other series for WWE, you'll recognize this instantly. It mirrors a similar mode where you wrestle significant matches in the wrestler's career that essentially made them a superstar.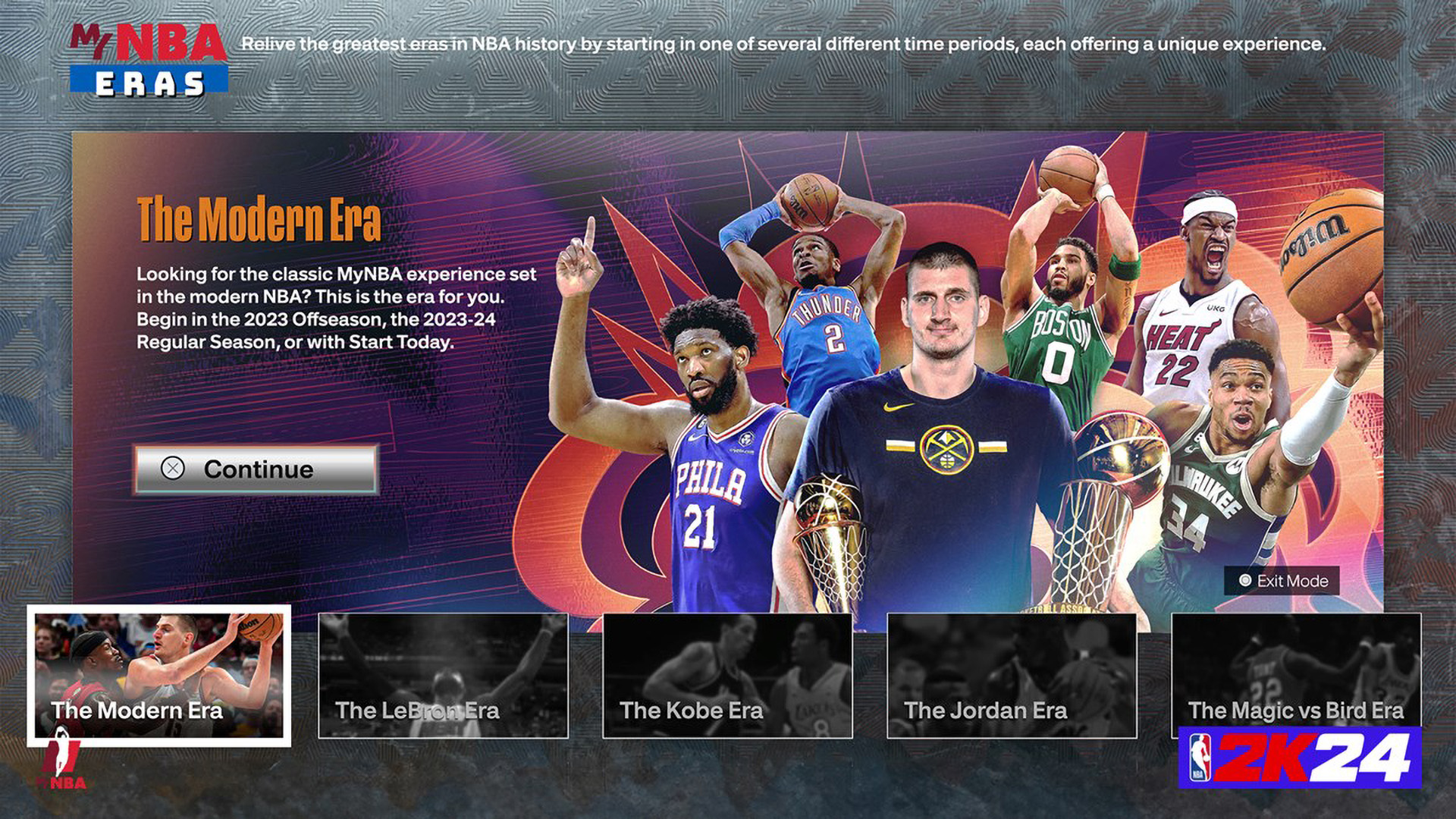 In addition, we have the ProPLAY feature, that somehow translates archival NBA footage to actual motion capture in-game. This is a level of voodoo we have yet to wrap our minds around, but seems to be tapping into a form of deep fake tech that could potentially have amazing consequences for video games moving forward (and we're VERY excited to see where that leads)!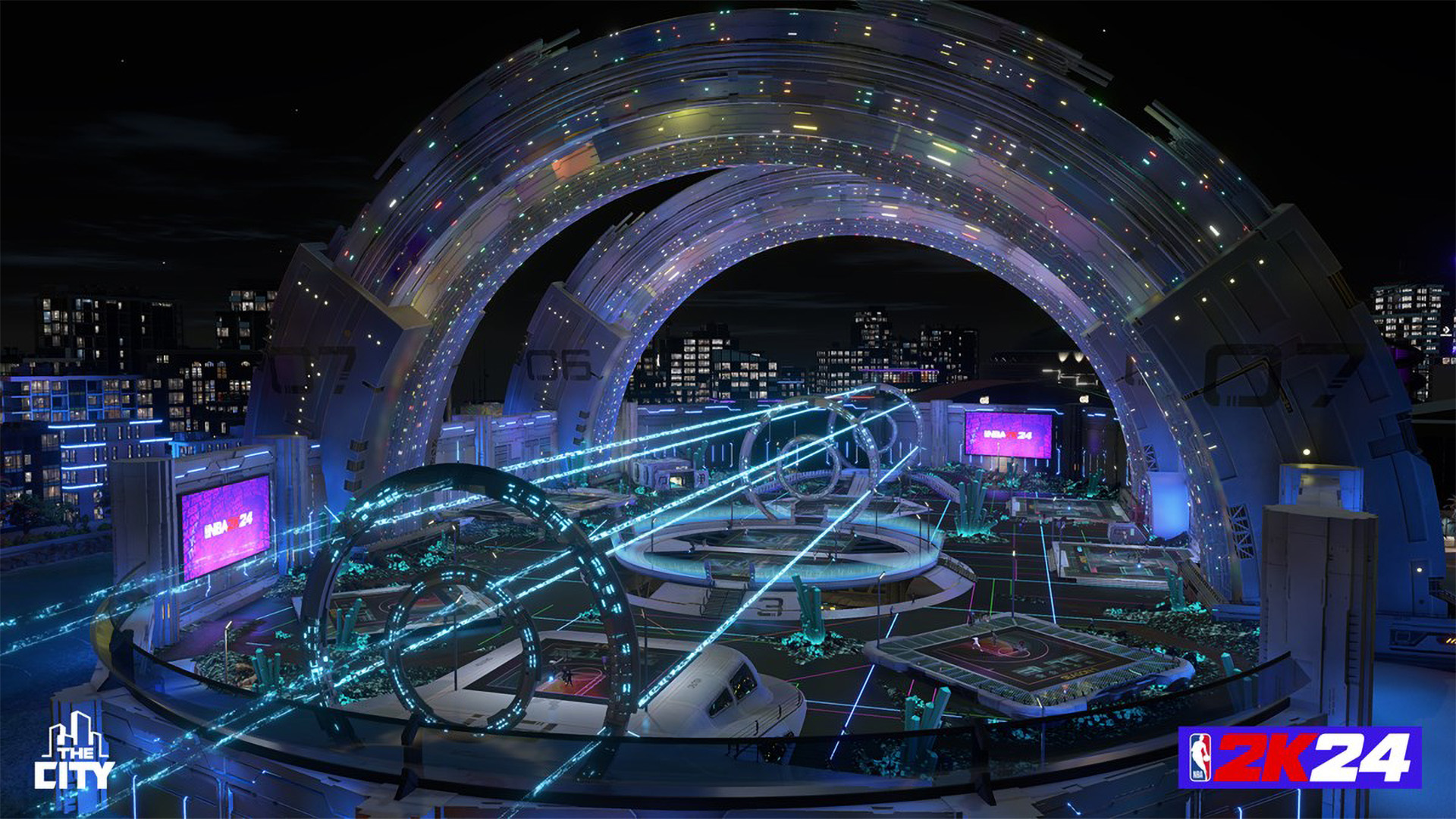 Now we'd be re-miss if we didn't touch on the microtransaction conversation that's happening surrounding this game as of late. Frankly, we can't in good conscience ding this game for something that countless other franchises are doing at the same time this review is live. Frankly, the gaming community has not only decided they like microtransactions, but that they crave them. Our buying habits have led to their continued implementation, so subsequently, we don't have any right to blame a company like 2K (and should assume that they are going to follow market trends). These are all just reactions to the digital world we have helped craft, not the other way around. The store is set up using Virtual Currency, to purchase various items/upgrades in both the career mode and MyTeams mode. Pretty standard fare for an online marketplace attached to a game. What more can we say, other than, games as a service seem not to be just a passing fad. This IS what that looks like.
NBA 2K24 is 100% the game we expected from this year's offering. Don't reinvent the wheel, just improve on what you do best, with a stack of new features. And it did that, without a doubt!