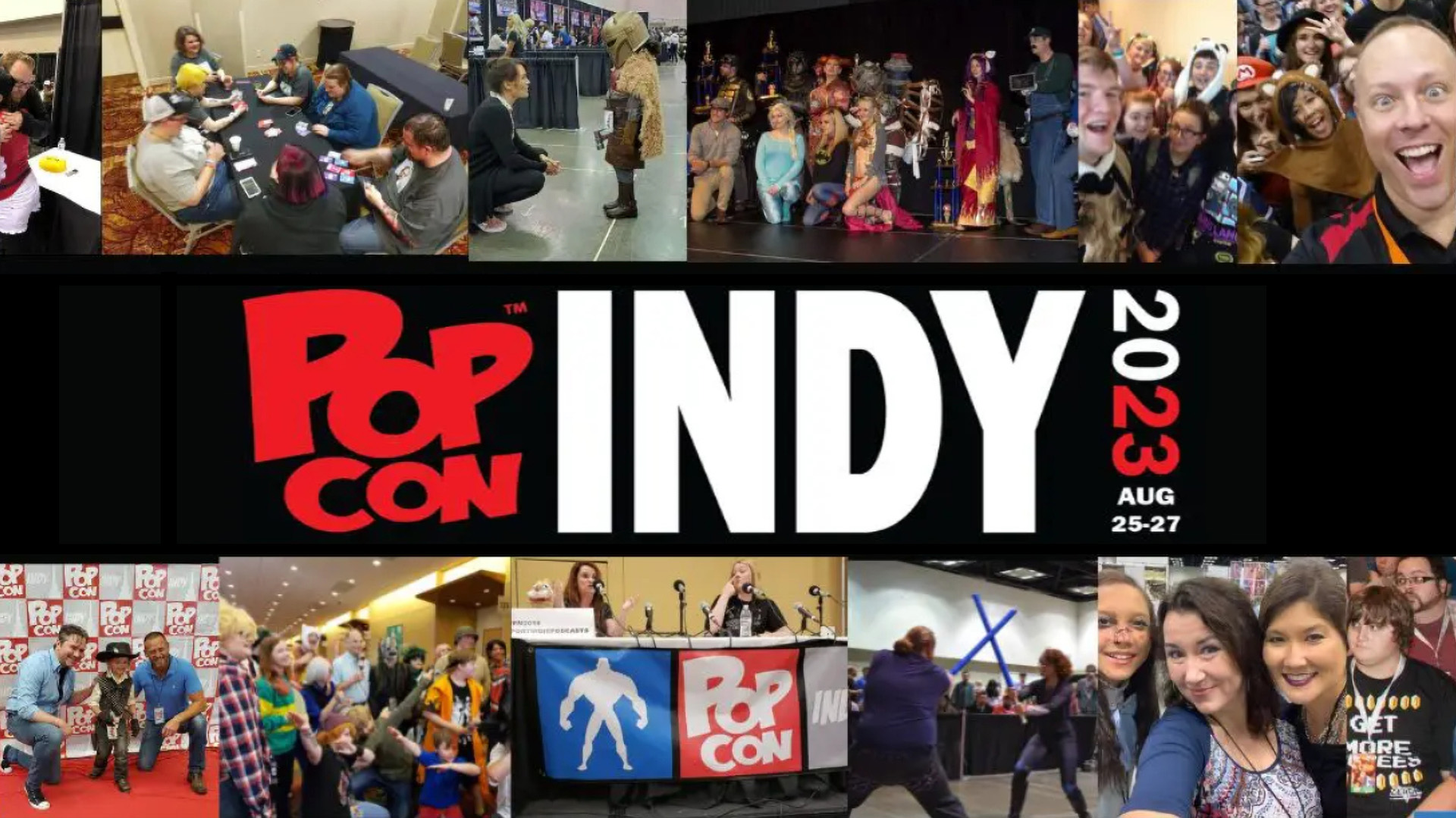 Get Ready To Geek Out In Indiana This Weekend!
If you are coming to us here at Sci-Fi 3D, I assume you crave all things nerdy and love pop culture. If that's the case, then do we have an event for you. PopCon Indy is a three-day event happening from August 25th through the 27th. This event is packed to the brim with everything a nerdy little heart like mine could desire.
This massive list of attractions includes A drag show, a massive public gaming hall, a life size Appa from Avatar, live magic and so much more. Are you a media buff? Then go check out the PopCon Film Festival or spend some time checking out the winners of the PopCon Podcast Awards. Afterwards you can discuss all things pop culture during the amazing Fan Panels. If you are looking for something more whimsical, head down to the PopCon Secret Game area where you can play childhood games for prizes.
If you are looking for something a little more interactive, PopCon has your back. The venue will also include an active escape room as well as Nerf Wars featuring custom Nerf Guns. Don't forget to head down to Harmony Rose Maid Café as well, this café offers karaoke, board games, as well as performances from the maids themselves.
Live a "Why not?" life, man. Take the shot. The shot is always worth taking. - Kevin Smith
Now this wouldn't be one of the best conventions around without an amazing line-up of talent to get those sweet sweet autographs from, now would it? The list of creators at this venue is honestly enormous. Featuring everything from traditional actors, voice actors, YouTube stars, reality tv stars, anime actors, podcasters, writers, cosplayers, magicians, and TTRPG creators. You can check out this amazing list of creators here.
After all of these activities and events, you may feel tempted to head back to your hotel to get some much needed rest. Instead of that grab some tickets to the PopCon Indy After Party. Tickets are $20.00 for Friday night, $35.00 for Saturday night or you can grab both nights for $60.00. Anyone who frequents these conventions regularly knows that some of the best memories are made with the fans and creators during the after party.
This event is right around the corner, yet the great people at PopCon Indy are still holding on to some surprises. Several events still have some information that has yet to be released. Hopefully, we can get some more information soon, until then we will just have to wait patiently while thinking of what to ask Michael Rooker about his time on Guardians of the Galaxy.
These mystery events include a weekend long podcast stage and a trading card area with special unannounced vendors. There will also be a stamp rally event, where vendors will have stamps for customers which can lead to prizes. At the end of the day, there will also be a Drink and Draw event. If you are worried that this event will ruin your savings account, PopCon Indy offers a variety of tickets for everyone. Whether you want to get the $150.00 VIP three day admission or just a single night to geek out, PopCon has something for you. For the families out there with little ones, they also offer a Geekling package which gets kids under ten in for $10.00 for the whole three days.
As someone who frequents genre conventions whenever I am able, I can say that this is shaping up to be one of the best conventions in Indiana this year. Whether you are a superfan who is looking for their fix, or just someone who wants to nerd out for a few days, PopCon Indy is the spot to be this weekend.
Location
Indiana Convention Center
100 South Capitol Ave
Indianapolis, IN 46225
(317) 262-3400
www.icclos.com
Exhibition Hall Hours
Friday: 12pm to 7pm
Saturday 10am to 6pm
Sunday 10am to 5pm