Trace Wilson is an artist, motivational speaker, children's book author, and all-around epic human being. He also happens to have only one hand. Which stops him exactly 0.0%
We recently discovered Trace via a GAMINGbible retrospective video on Facebook, that featured many of his creations. Among the most adorable, included hand puppets (minus the hand part), of Baby Yoda, Spider-Man, and more. He's even able to work them in a way that is not only impressive but clearly shows his positive attitude in turning a physical challenge into a mental advantage.
Born without a right hand, Trace has made it his mission to help support and empower those with disabilities.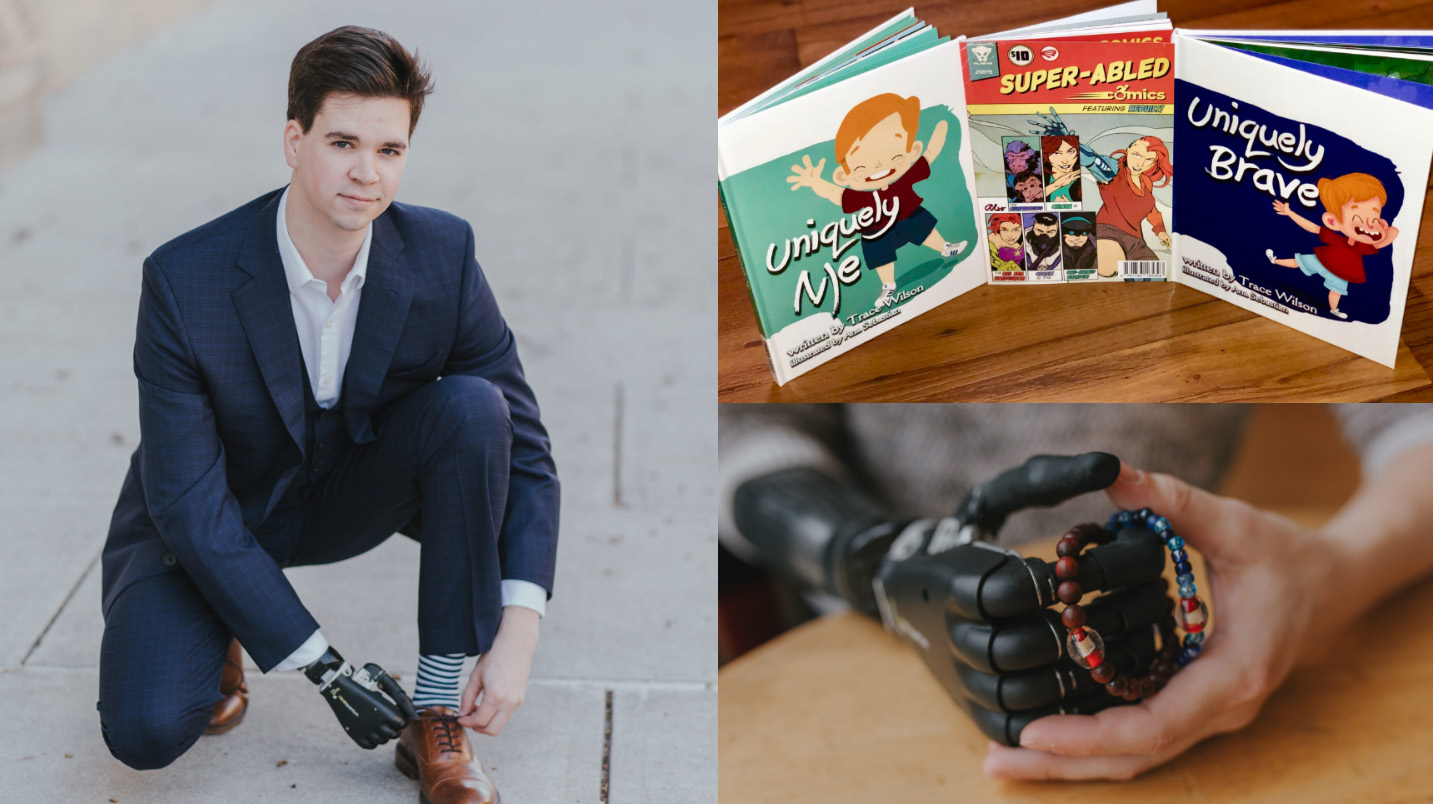 By far his most creative, "oh hell yeah" moments come when he ignites his custom-made lightsaber attachment, that is connected directly to his arm. For a more kid-friendly vibe (to avoid those Padawan-killing Anakin flashbacks), he also created a LEGO hand that looks exactly as you'd expect. Proving you don't need anything more than a strong will and an amazing outlook on life to create truly inspiring art. One that has caused people all around the world to see the future of living with disabilities in a completely different (and better) light.
Trace Wilson has a huge social media following, on Twitter, TikTok, and Instagram (found below). Be sure to follow him, and also subscribe to Sci-Fi 3D for more on artists like him!